July 6, 2013 - 11:05pm
Photos: 2013 Ramble Music and Arts Fest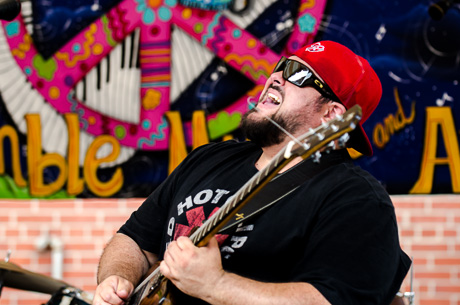 The 2013 Ramble Music and Arts Fest was again a success with hundreds of music fans enjoying performances by three dozen bands.
Several bands put in great performances and one of the most impressive was from a band called Verse (top photo and third photo).
Bill Kauffman (second photo) opened the event with these remarks:
What is Batavia? It's Centennial Park in the autumn, all red and orange and melancholy. It's Dwyer Stadium as the sun sets behind the left-field wall. It's gamblers watching the longshot they bet on at Batavia Downs come in dead last, as it always—almost—does. It's three on three basketball at Williams Park, or the Little Leaguer in right field at MacArthur Park praying "please don't hit it to me." It's the St. Joe's lawn fete. It's Adam Miller's. It's beef on weck at the Pok-a-Dot. It's 20-year-olds talking and laughing through the night in a corner booth at Sport of Kings. It's reading about old classmates in the police blotter. Then in the obituaries. It's drinking and dancing in Jackson Square. It's Billy Walker walking down Main Street. It's Wayne Fuller's voice. It's Bill McDonald with his guitar.
And it is the Ramble. Now in its eighth year, this annual gathering of musicians and people who love music has become a part of the score of Batavia. We have such a rich and varied musical history in this city, this county. We have the oldest community orchestra in the country. We were the Motown of the accordion. We've had thriving garage rock and folk music scenes. We've had, and have, alternative and heavy metal and country and rap musicians and bands, as well as gospel singers and crooners of the standards. We have church choirs and we have kids banging away at thrash and metal music in their basements. Discordant and harmonious…peaceful and angry…traditional and twisted…It's the soundtrack of Batavia.
And so I give you…the 2013 Ramble.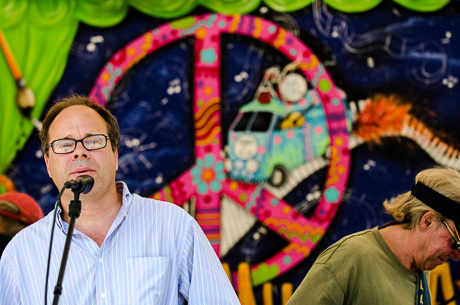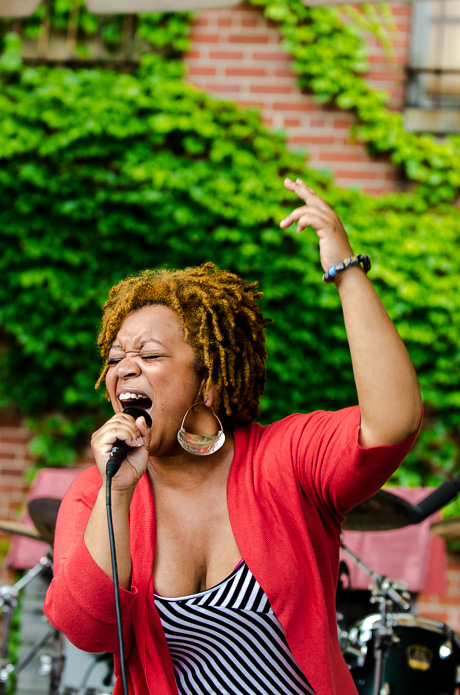 To purchase prints of any of these photos, click here.