June 1, 2013 - 3:17pm
Photos: Artisan Market at Harvester opened today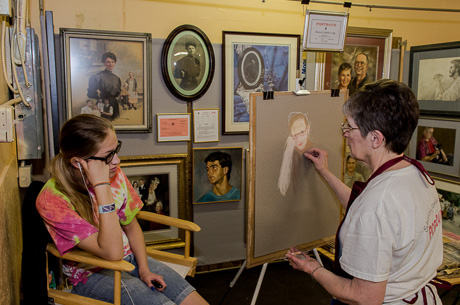 The Artisan Market at Harvester opened today with more than a dozen artisans participating.
The goal is to create a space that attracts artists and customers for their creations from throughout the region.
"When people come in they're going to know this is not commercial, it's not buy-sell, it's not a craft show, it's not a flee market. It's an artisan market," said Lucie Griffis, the market's manager. "We want bring a little of the artistic life from other areas to right here."
The market is open Saturdays from 10 a.m. to 4 p.m. and will host two-day events on first Fridays and Saturdays later this year. 
There is an area with tables and chairs for people to sit and enjoy entertainment acts, from jugglers to musicians. Local charities are welcome to use the space for their food-sales fundraisers (chicken BBQs, pulled pork, hot dogs and hamburgers, etc.) for free.
Top photo: Sharon Jahnke Long works on a portrait of Julliette Yates.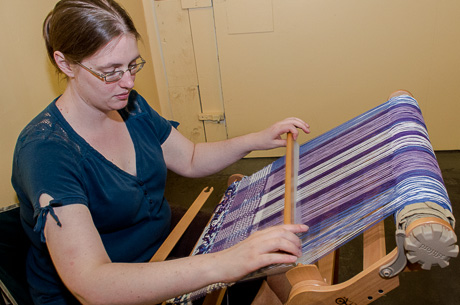 Author and weaver Bridgette ni Brian.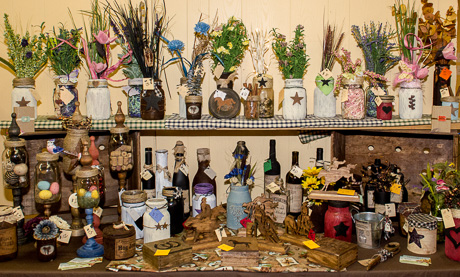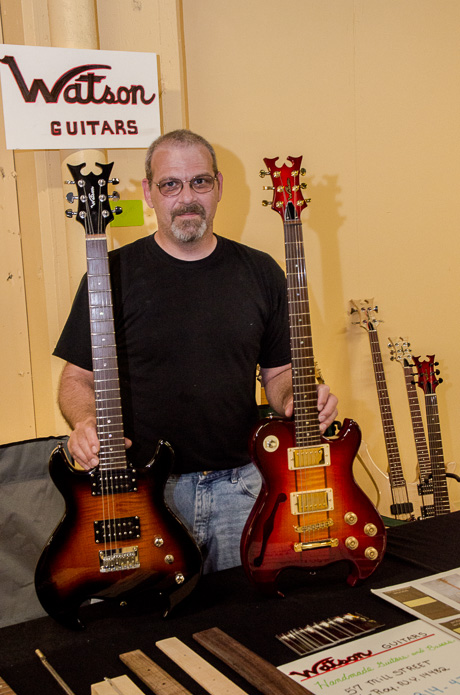 Dave Watson with his guitars.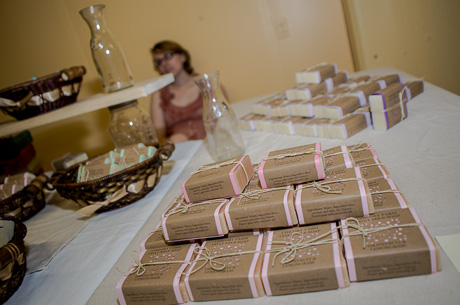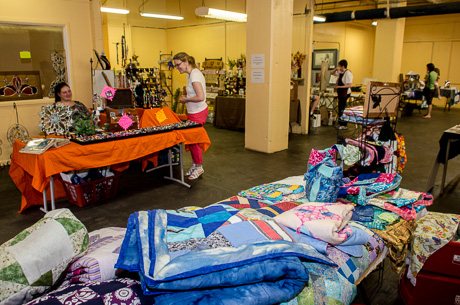 I loved this market! Bought three great jewelry items as soon as I walked in! It's so great to see new businesses opening in the harvester center! Thanks to the awesome artisans!
The Artisan Market should have set up shop near GCC... then they would have been more tax-exempt than the native Americans.
That would have defeated the purpose of turning the Harvester Center into a hip little area. We already house many artists. I was hired to bring more life to the area and create what people already travel to Rochester, Buffalo, and other areas for- great art/crafts, food, and entertainment.
Maybe stop out and see us sometime.
YOU NEVER KNOW WHAT YOU MIGHT FIND AT THE MARKET!
ARTISANS/ CRAFTERS , FOOD, AND ENTERTAINMENT VARY WEEKLY.