October 26, 2014 - 11:11am
Photos: Batavia reads Gardner at the Pok-A-Dot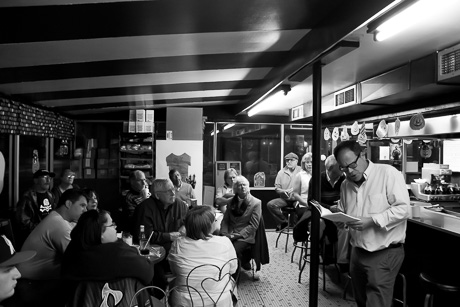 Members of the John Gardner Society gathered, as they do every October, for a reading of selections from the work of Batavia's own John Gardner.
Top photo: Bill Kauffman reading a portion of an essay about Gardner by Susan Thornton, who was Gardner's fiancée at time of his death.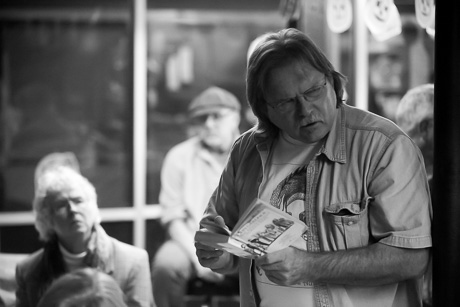 Byron Hoot, who began attending the readings a few years ago, driving to Batavia annually from his home in Pennsylvania.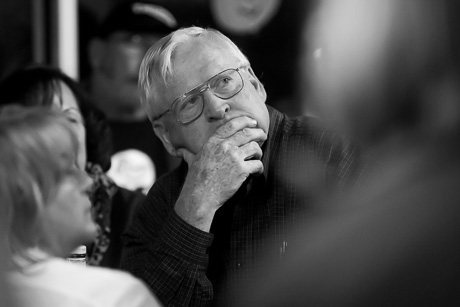 Jim Gardner, John's brother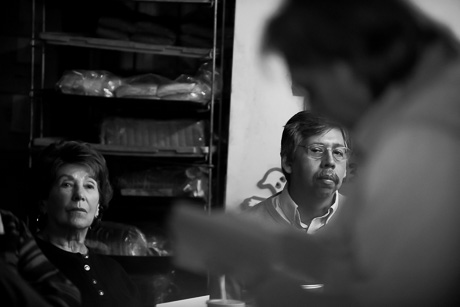 Leona Pastore and Terry Abrams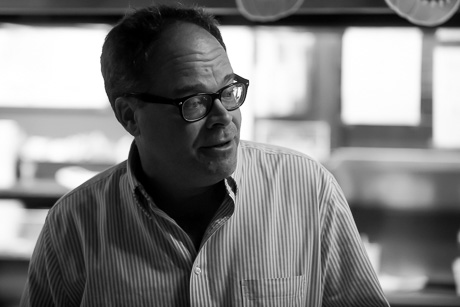 Bill Kauffman
Brian Paris reading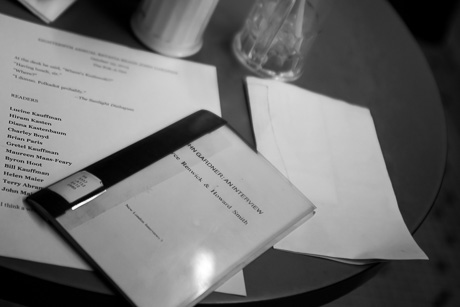 October 26, 2014 - 1:03pm
#1
Great shots. The black and white completes the story.
October 26, 2014 - 1:26pm
#2
Magnificent photos and article.