July 9, 2012 - 1:50pm
Photos: Congressional candidate tours growing Batavia business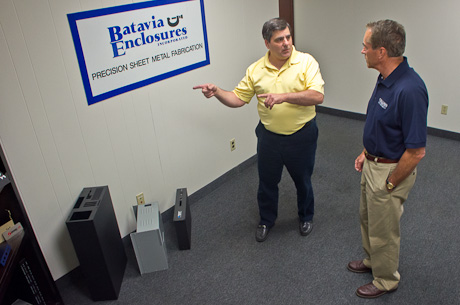 Congressional candidate Chris Collins was given a tour today of Batavia Enclosures, the Batavia-based business that recently moved from the Harvester Center to an expanded location on Treadeasy Drive. His guide was owner Leonard Roberto.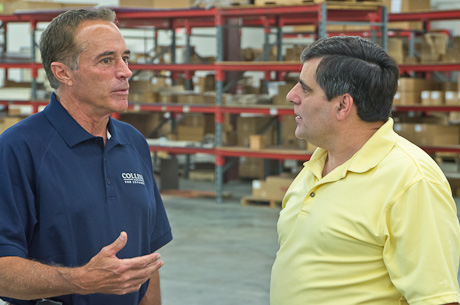 Lenny is the guy who should be the congressional candidate
Cutline for lower photo, "So let me get this straight... You actually make the stuff HERE! You don't have it manufactured in China?! How do you turn a profit?"
July 10, 2012 - 11:41am
#3
Both comments are correct...Lenny WOULD be the better candidate, and he DOES manufacture fine products right here in Batavia.
Check out www.ashdragon.com to see a great example!! But, hey, maybe I'm a little biased