Image
Steve Rodland, with the trophy, was named Firefighter of the Year for the Corfu Fire Department at the department's annual installation dinner on Saturday night. Pictured with Rodland, Greg Lang, Brian Schollard and Dean Eck.
This year's firematic officers are: Eck, chief; Schollard, 1st assistant; Lang, 2nd assistant; Brian McMartin, senior captain; Ben Trapani, Brad Lang and Mitch Bates, captains; Bernie Fix, fire police captain; Rachel Bozzer, Glenn Eck, Rob McNally, Rodland and Dan Smith, lieutenants. McMartin is the safety officer.
Image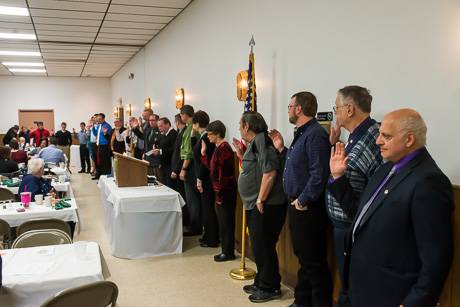 The oath of office.
Image
Ed Fauth, who was honored for his 60th year with the department, received the fire service Person of the Year award.
Image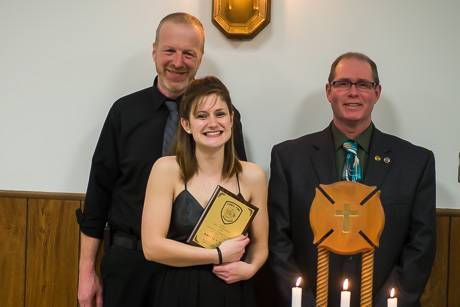 Kristen Gaik was named Rookie of the Year.