May 17, 2014 - 9:34pm
Photos: Dedication of new Genesee County War Memorial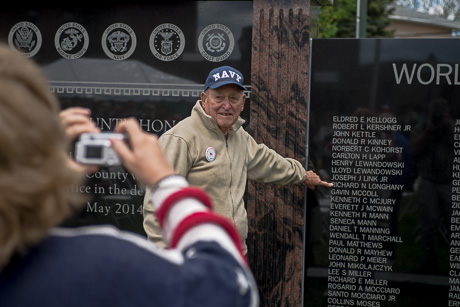 Ed Longhany points to the name Richard N. Longhany on the Genesee County War Memorial, which was dedicated today in an hour-long ceremony at St. Jerome's.
Richard Longhany was on a Navy vessal that was hit by two torpedeos from a German U-boat. Some of Longhany's shipmates were rescued, including one seaman who survived 17 days at sea in February weather. Richard Longhany was lost at sea.
There are dozens of such stories about the men and women from Genesee County who died in 20th Century wars, those whose names are on the War Memorial.
It was erected to replace the one that was formerly outside UMMC and it replicates the names and the wars that were on the original memorial.
The names are etched into a very special and rare kind of polished black granite that can only be found in one quarry in India. The granite has a polished black skin, but is white underneath the black, allowing a skinning process to make the names visible. It's the same kind of granite and the same process used on the Vietnam War Memorial. 
The mirror-like black granite will give visitors the opportunity to reflect on the lives of loved ones lost in service to their country.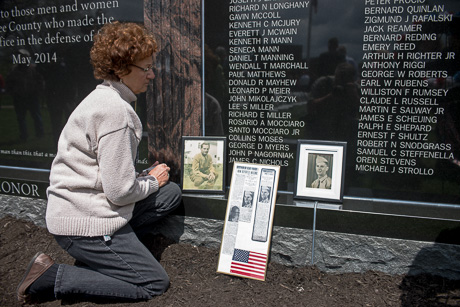 Anita Dziekan brought a news stories and pictures of her brothers, Rosario A. Mocciaro and Santo Mocciario Jr., who died days apart in World War II. Rosario drowned after the PT boat he was on was torpedoed by the Japanese. Days after the telegram came informing the family of Rosario's death, another telegram came with news of Santo's death, who died in the Battle of Leyte. A third brother was wounded in North Africa during the war.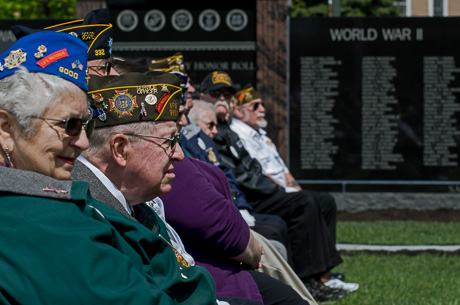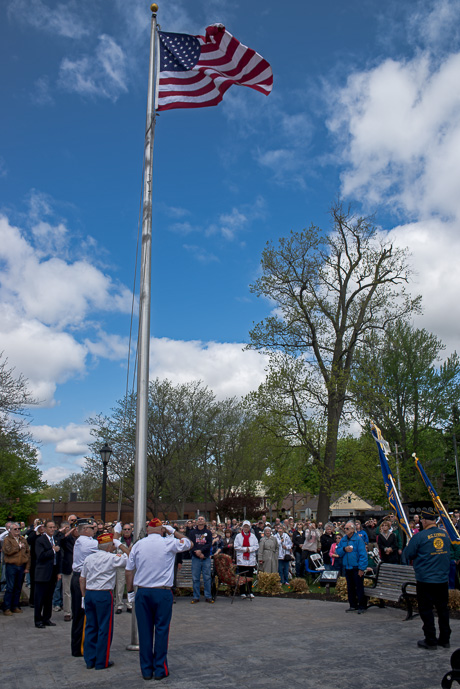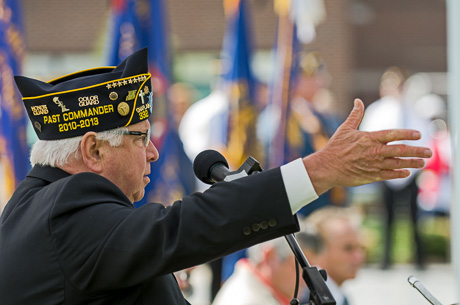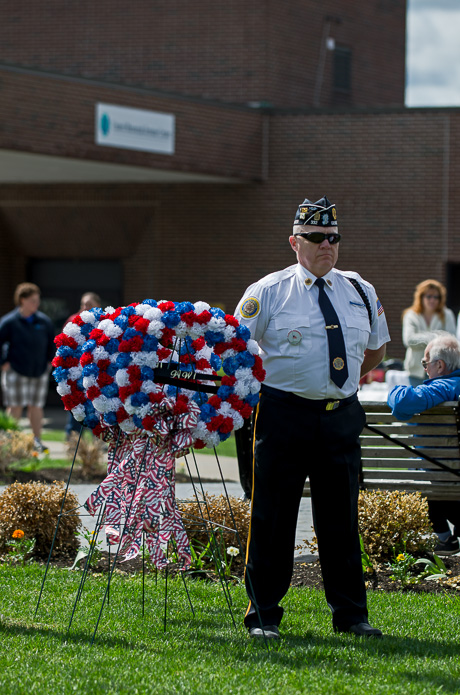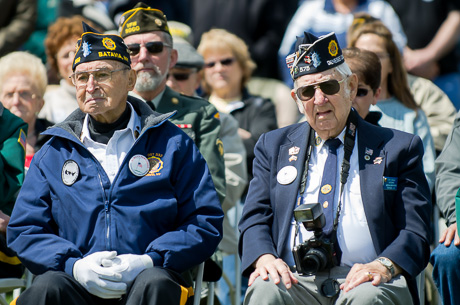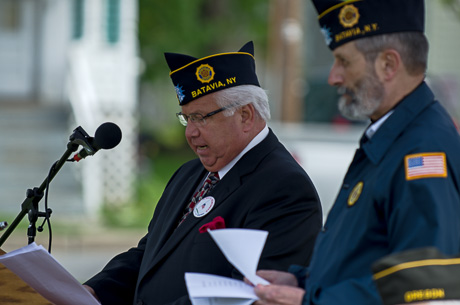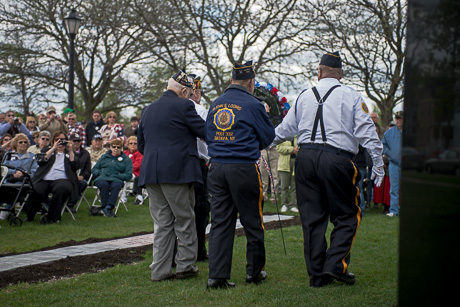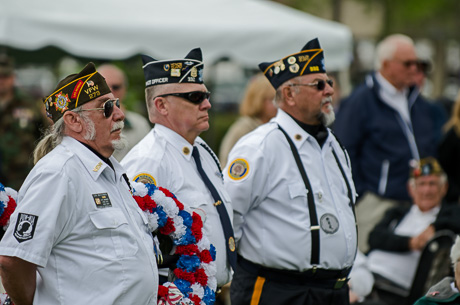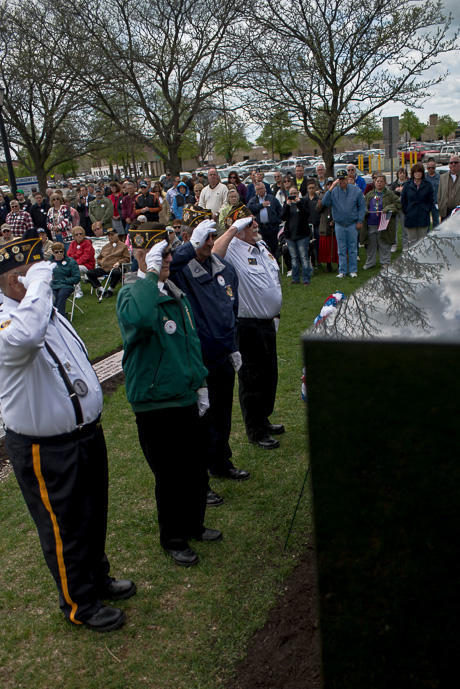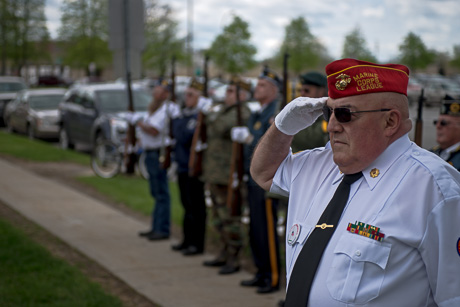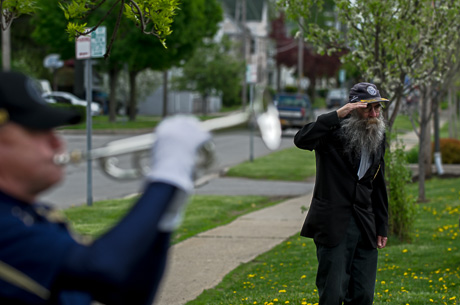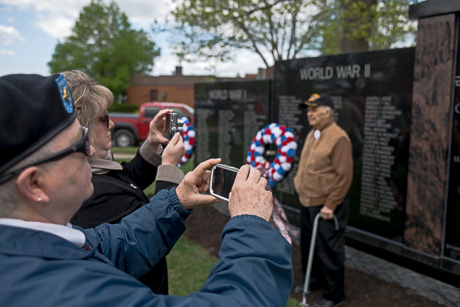 To purchase prints of photos, click here.