July 28, 2012 - 1:27pm
Photos: Dedication of restored St. James church tower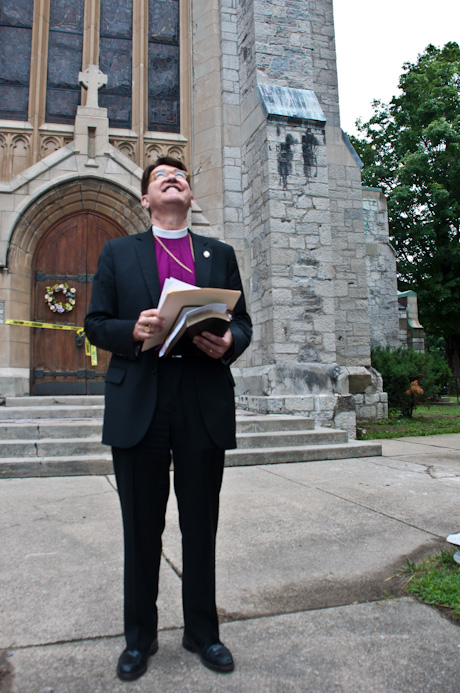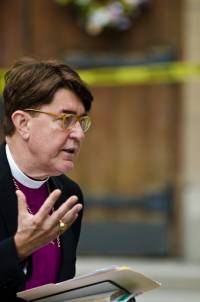 Bishop William R. Franklin, the Episcopal bishop for all of Western New York, praised God and praised the efforts of the congregation of St. James Episcopal Church in Batavia today at a dedication ceremony for the restored church tower.
The restoration was a difficult financial undertaking for the congregation, but Franklin said the tower was an important symbol of hope in the community.
"When we look upward, we look to the future and it reminds us that the joy of God belongs to us," Franklin said.
The front doors of the church, which have been kept closed for years because of safety concerns from falling masonry, were once again reopened.
"We open doorways of hope," Franklin said. "We open our doors and go out into the community and give people hope."
Previously: Photos: St. James restoration project reaches pinnacle with placement of new cross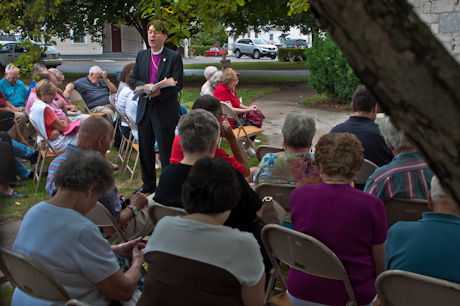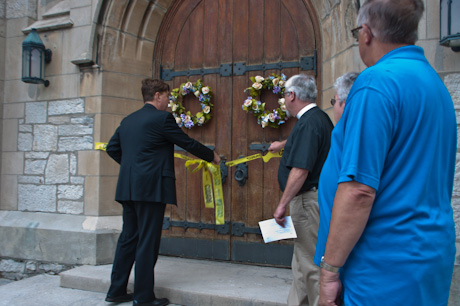 July 28, 2012 - 3:16pm
#1
This is such a beautiful work of craftsmanship.I am so glad they saved it.Nice picss too.
July 29, 2012 - 9:03pm
#2