June 30, 2013 - 1:36pm
Photos: East Pembroke's 'Get Fired Up for Trey' fundraiser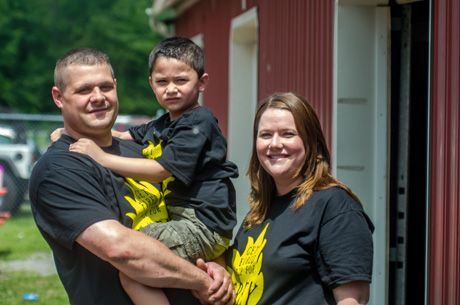 The East Pembroke Volunteer Fire Department is hosting a fundraiser today for Trey (pictured above with Chief Don Newton Jr., and his mother, Heather).
Trey recently underwent surgery for Chiari Malformation (Arnold-Chiari), a serious neurological disorder where the bottom part of the brain, the cerebellum, descends out of the skull and crowds the spinal cord, putting pressure on both the brain and spine causing many symptoms.
The fundraiser will help cover his medical expenses. It includes a chicken BBQ, chance auction and silent auction and goes until 5 p.m. at the East Pembroke fire hall on Route 5.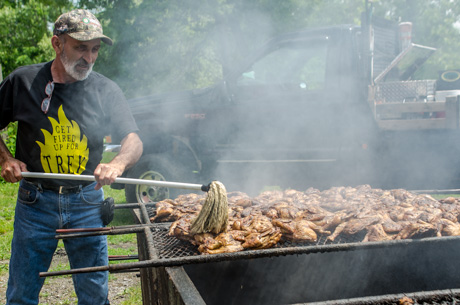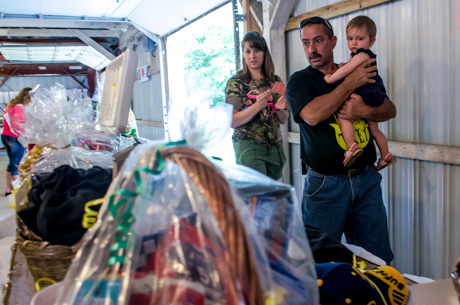 June 30, 2013 - 6:21pm
#1
I wish nothing but the best for this young man. I hope everything works out for him . Don is a friend of mine and the newtons have had a lot of heartache over the last few years and need our support and best wishes to get through this tuff time.... You guys are in my thoughts and prayers don....