April 21, 2014 - 11:43am
Photos: Fishing season under way at Dewitt Recreation Area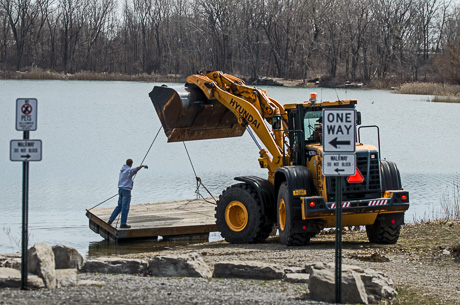 County parks workers were at Dewitt Recreation Area this morning getting the lake ready for another spring, summer and fall of fishing and recreating. The lake was stocked with 500 2-year-old brown trout and the piers were put into place. Parks Director Paul Osborn said he was surprised to find the water temperature this morning is 54 degrees. Normally it's in the 30s on stocking day. The lake had a thick and long-lasting ice cover this year. The water level is also higher than it's been in recent years.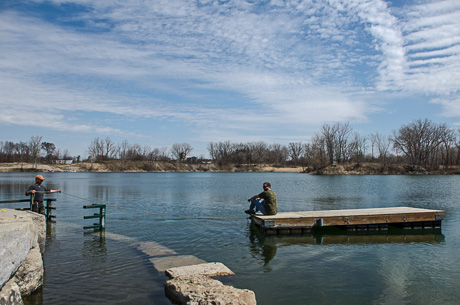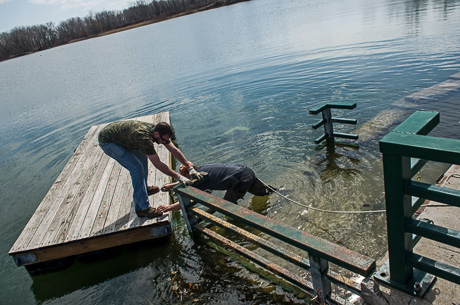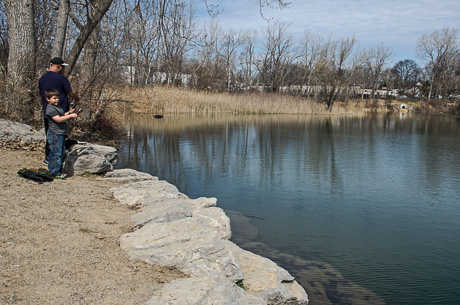 Scott and 6-year-old Trenton Shuler.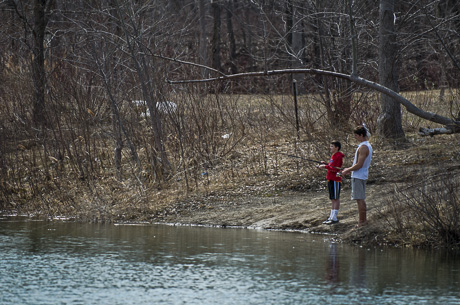 Michael Atkinson, in the red, and Marcus Palvino.
UPDATE: Photo of the stocking operation from this morning provided by Paul Osborn.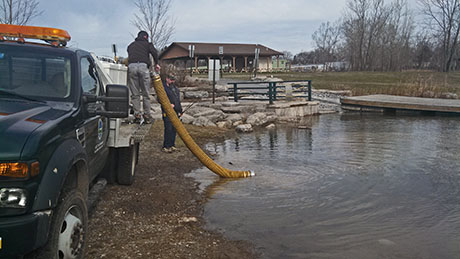 April 21, 2014 - 12:19pm
#1
Maybe the city should have the DEC begin stocking the pails of water in the county mall. That way, the inner city kids could go fishing, too!