August 3, 2013 - 7:46pm
Photos: Foot patrol on Maple Street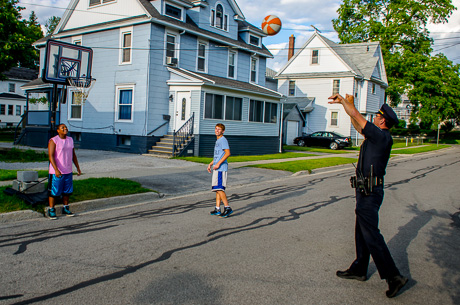 Det. Todd Crossett, working patrol today, takes a shot with a basketball while on foot patrol this evening on Maple Street.
Batavia PD officers have been doing a few neighborhood foot patrols this summer.
With Crossett are Jzon Richardson, left, and Santiago Deluna.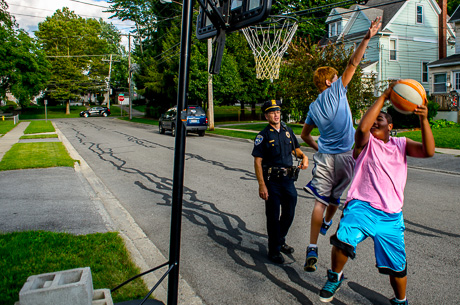 August 4, 2013 - 7:10pm
#4
I am so glad to see foot patrole. It worked years ago and it can work again today.
When we were kids, we knew all the police by name and they knew us. It was a safe feeling.