June 20, 2014 - 2:52pm
Photos: Local firefighters set record with more than $9K collected in 'Fill the Boot' campaign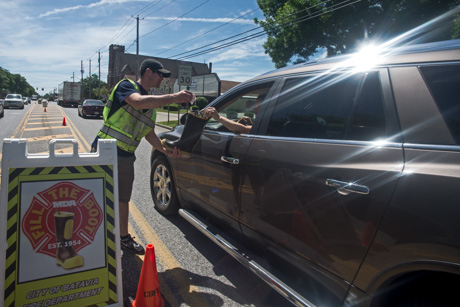 Today was the day to fill the boot and a lot of people did. City firefighters, members of IAFF Local 896, were positioned on Ellicott, Main, and Court streets this morning to collect donations from passing motorists as a fundraiser for the Muscular Dystrophy Association.
It was another banner year for the firefighters with a new record amount of $9,635.39, according to Local President Greg Ireland.
Above, Adam Palumbo collects a donation.
Jeff Stevens collects a donation.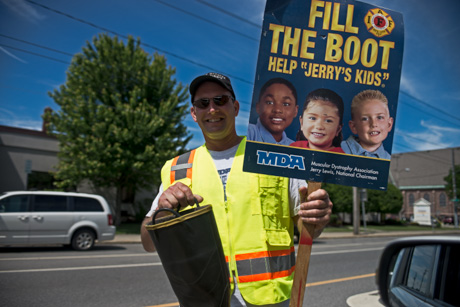 Firefighter Tim Stengel collects a donation.