May 2, 2015 - 2:44pm
Photos: Opening of new Batavia Public Market on West Saile Drive
‎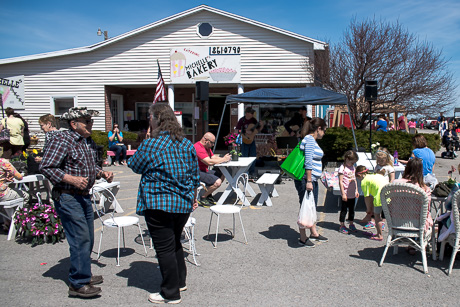 Michelle Farina couldn't have been happier with the first day of the Batavia Public Market, a new venture she decided to undertake this summer at the home location of her bakery and catering service on West Saile Drive.
With a license from the Town of Batavia for 160 vendors, she was happy to have 80 on the first day. There was a steady stream of shoppers throughout the morning and into the afternoon. And the weather was perfect.
"I'm just so happy to see all these people here," Farina said. "Everyone has just given us great feedback about how happy they are to be here. To see these people happy makes me happy. It's a great turnout. It's good to see a gathering of people in the community to come out, sit down at picnic tables and get a bite of food from these food trucks and to listen to our local band. It's just great."
The market will run every Saturday through Oct. 31, and as fresh, locally grown produce comes into season, Farina said there will be vendors offering the bounty of our local ag community.
Plus she anticipates more vendors signing on throughout the summer.
There will be live music every week supplied by local musicians, plus she hopes to add more activities for children.
Today, the Rochester Mustang Club brought their cherry rides to display.
"I wanted to have a place where the community meets," Farina said. "A gathering place for good people, kind of bring us back to the good old days."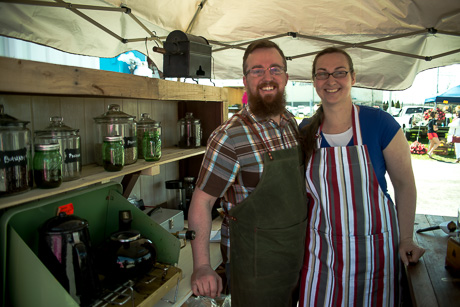 A brand-new locally owned business making its debut at the market was Wakefield Coffee Roasters, owned by Scott and Cassie Wakefield. Scott fell in love with coffee roasting while in the Coast Guard stationed in Hawaii when a friend roasted a few ounces of coffee for him. He took it up as a hobby and when Farina learned about his very successful hobby, she suggested he set up a booth at the market. Coffee is best when it's freshly roasted, he said. "It's better than the stale stuff you get at the supermarket."
For customers who come to the market, he'll provide a batch of coffee beans roasted the night before that should last them the week. He hopes to develop a steady base of customers that will continue to get coffee from him throughout the winter. He does deliver coffee beans. As for a retail location someday? That's a thought, but just a thought at this point, he said. For more information, visit the Wakefield Coffee Roasters Web site.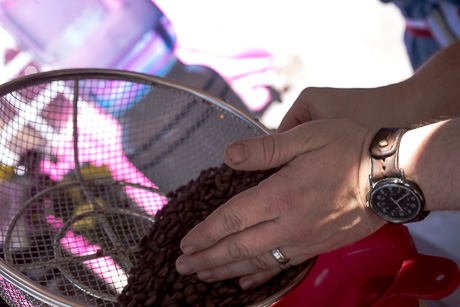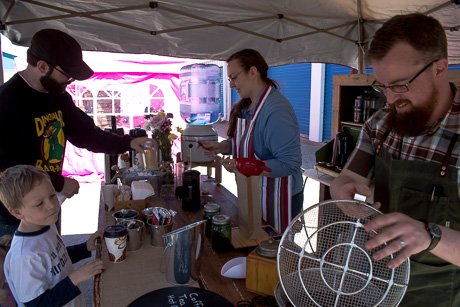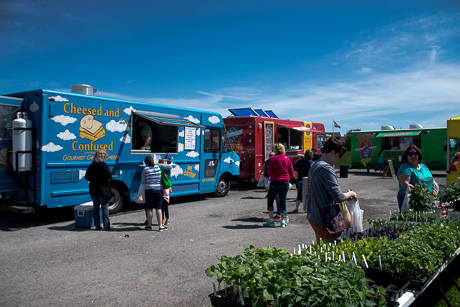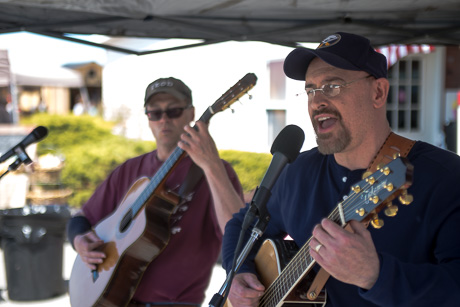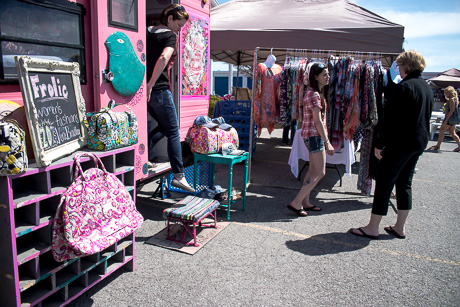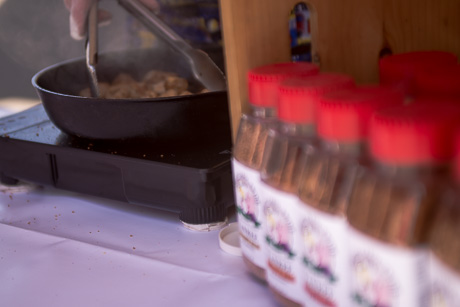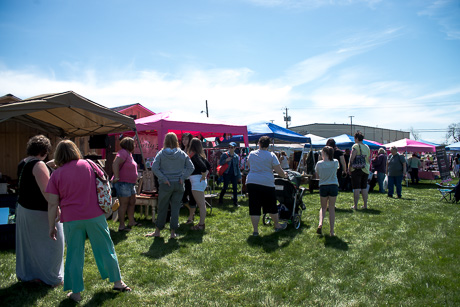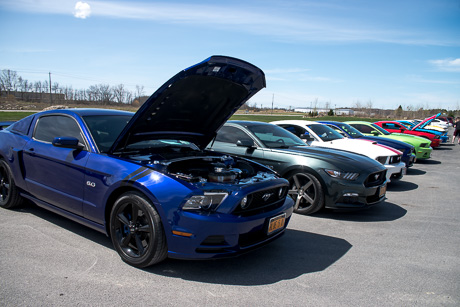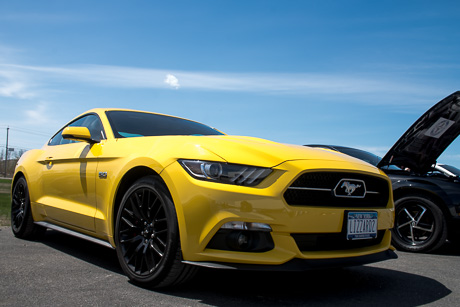 Good to see this ..Congrats on a great opening..The town of Batavia scores big with this farmers market..