April 30, 2011 - 9:56pm
Photos: Present Tense/GoArt! poetry contest winners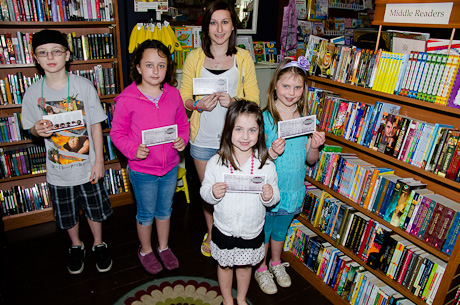 Winners of the 5th Annual National Poetry Contest -- sponsored by Present Tense Books and Gifts and GoArt! -- were announced Friday. Some of the winners were at Present Tense on Washington Avenue, Batavia, Saturday afternoon to receive their prizes.
Pictured above are Joe Gagne, Abby Sapecky, Faith Finnin (back row), Lindsay Augello, and Chloe Shuskey.
A complete list of winners and their poems are posted on the Present Tense Web site.
Each winner received a gift certificate from Present Tense.