November 18, 2011 - 2:46pm
Photos: Progress on PepsiCo's 'Project Wave'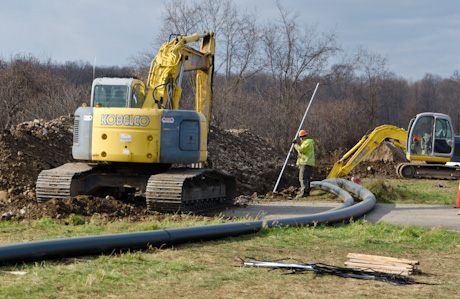 I went out to the Genesee Valley Agri-Business Park this morning to meet WHAM13's Sean Carroll and the amount of progress that has been made by construction crews since Tuesday was noticeable.
It was impressive seeing more than a half-dozen pieces of heavy machinery moving around the 81-acre parcel at breakneck speed. There is a clear sense of urgency to complete phase one of construction before the worst of winter sets in.
And seeing the sewer lines being installed felt like another piece of the puzzle falling into place. The Cedar Street sewer line connecting Main Street and the ag park was only finished last week.
PepsiCo started construction as soon as the sewer line project was complete, even though not too many major construction projects in WNY begin in the middle of November. Somebody is pretty serious about being ready to begin physical plant construction in the spring.
Carroll's report tonight on Rochester's Channel 13 will be not just about Project Wave, but the scope of the uptick in activity at the ag park and what it means for Genesee County.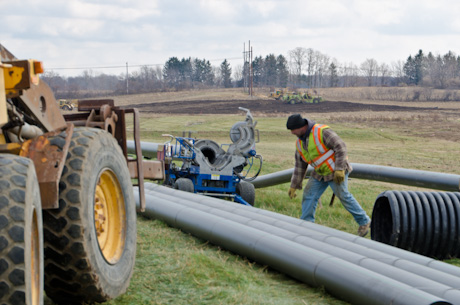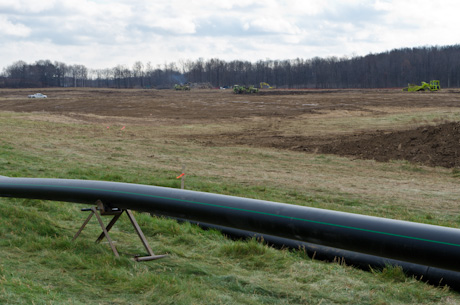 November 18, 2011 - 8:25pm
#1
Watched the news on 13-nice interview Howard! A little more exposure for "The Batavian"......