February 26, 2012 - 12:15am
Photos: Softball rivals resume winter tradition at Williams Park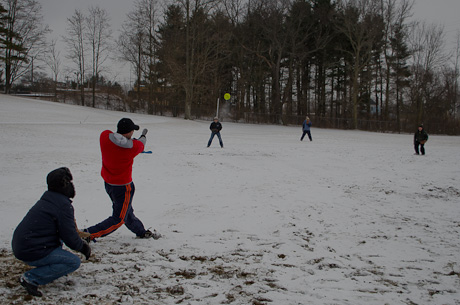 For a long time, teams representing Genesee Hardware and Pino Vincenzo have been rivals on the softball diamond, but it's been nearly 20 years since they played their once-annual "Snow Ball" match at Williams Park. That tradition was revived Saturday when the two teams braved the cold and the snow-covered field to once again prove which team has what it takes to be called "champion."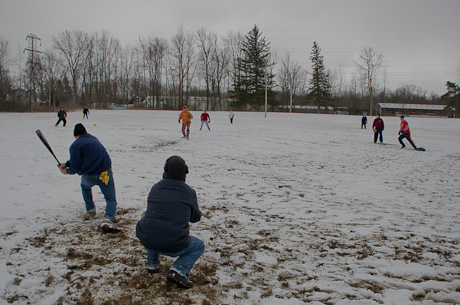 February 27, 2012 - 7:03am
#1
How awesome! SO glad to see you guys out there having that same fun you had just a couple of years ago!!!!!!