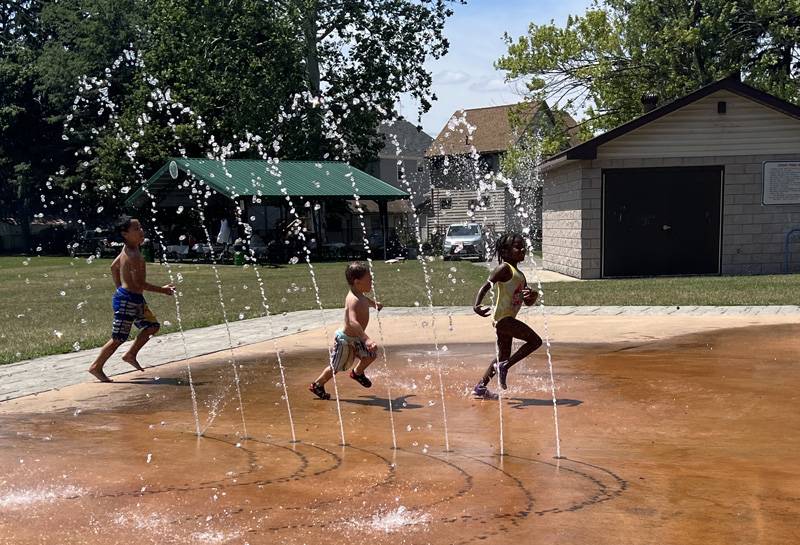 The temporary shutoff of water to Batavia's spray park in Austin Park Friday, with temperatures approaching 90, is over, and a steady stream of kids was hitting the park throughout Saturday morning and into the afternoon.
Mikayla Brown and James Malone went to the park on Saturday to cool off with no idea the park had just been through a temporary water shutoff.
Malone said the spray park is important on hot days.
"When it gets to be 90 degrees some days, with the humidity, yeah, yeah, it would be kind of sad (without water)," he said.
When told the water was temporarily shut off because of a water shortage, both Malone and Brown said they could understand why it would be shut off. 
Le Roy's spray park had also been turned off, and there has been no word on whether it was up and running again for the weekend.
Previously: Water shortage means no spray parks in 90-degree heat