April 22, 2011 - 1:14pm
Photos: Tree and plant sale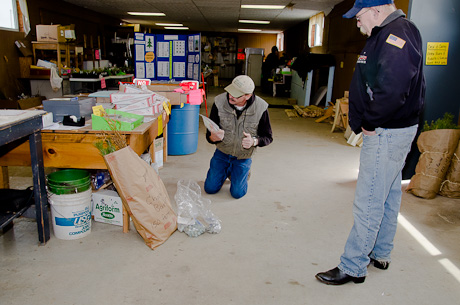 The Genesee County Soil & Water Conservation District is holding a tree and native plant sale at the fairgrounds today and tomorrow.
Most of the plants were pre-sold, but there are seedlings still available as well as flower seeds, bird feeders and bird houses.
The sale runs until 6 p.m. today and from 8:30 a.m. to noon tomorrow.
Above, George Squires, left, helps Charles Bartlett of Darien with his pine tree order. Below, Cindy Smith arranges some of the native plants that have been sold.