April 20, 2012 - 8:43pm
Photos: Ugly Purse and Tie Luncheon
It was the Ugly Purse and Tie Luncheon today to raise money for the Child Advocacy Center. The second annual event is a chance for local residents to show off their most gaudy ties and purses.
The luncheon was held at Terry Hills.
Top photo, Susan Privitera, of Le Roy, with a fur-and-bug-covered handbag of her own making.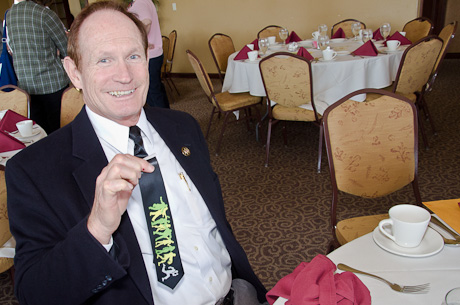 Sheriff Gary Maha.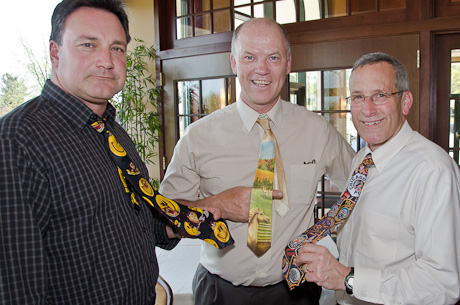 Mike Flannery, left, Edgar Lougheed, both from Byron, and Det. Pat Corona.