July 26, 2014 - 6:00pm
Photos: YWCA's Wheels and Heels at Stan's Harley-Davidson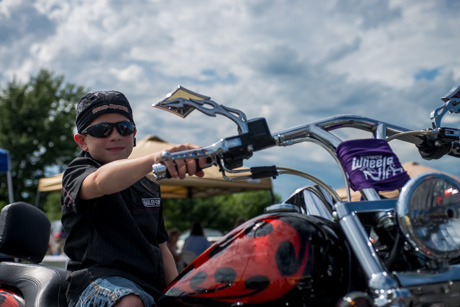 Kaden Lyons, 9, models his Harley-Davidson gear atop his dad's bike at the YWCA's Wheels and Heels fundraiser today at Stan's Harley-Davidson.
The event featured a fashion show and Kaden was one of the models.
Funds raised will be used for the YW's for domestic violence programs.
The event's band was "driVen," with Mike Warren on bass and vocals, Dylan DeSmit on lead guitar and vocals and Alex DeSmit on drums.