October 24, 2014 - 11:23pm
Pok-A-Dot announces co-owner Joe Marone has died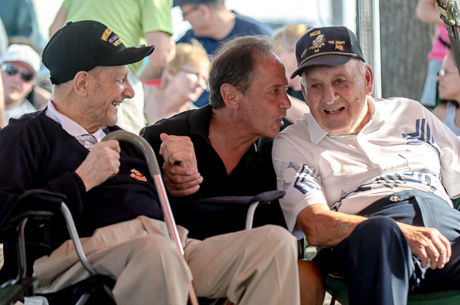 Joe Marone, left in the file photo above, co-owner and co-founder of the Pok-A-Dot, has died, according to a post on the restaurant's Facebook page.
The picture is from the Pok-A-Dot's 60th anniversary party. On the right is co-owner Phil Pastore, with Pok-A-Dot regular James Pero.
October 24, 2014 - 11:59pm
#1
My condolences to his family and friends.
October 26, 2014 - 7:41am
#2
RIP Trigger, you're part of many chapters in Batavia's history book!