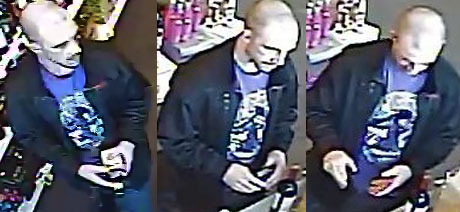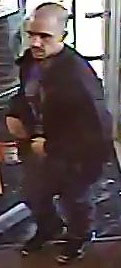 Batavia PD is looking for the public's assistance in locating a man suspected of stealing a bottle of Jack Daniel's Honey from the YNGodess Shop on Main Street, Batavia.
Owner Christine Crocker reported the alleged theft to police last weekend after confronting a person she believes took a bottle of booze from the store. Crocker chased the man down and recovered a bottle of alcohol, but the man then fled.
Crocker said she had refused to sell liquor to the man, citing state law, because she believed he was already intoxicated.
The man in the photos is wanted for questioning in connection with the incident.
The suspect is described as a white male, thinner build, with a shaved head and a goatee. He was said to be wearing a dark zip-up jacket and white and black Nike sneakers.
The anonymous tip line for BPD is (585) 345-6370.