February 6, 2015 - 9:10am
'Shooting for a Cure' tops $30K raised after fourth year for cancer-fighting event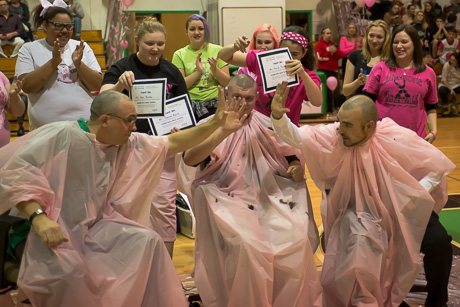 Sean Burton, Dave Porter and Aaron Burch congratulate each other after getting their heads shaved before the Pembroke girls basketball game Thursday night, part of the school's annual "Shooting for a Cure" fundraiser.
The fourth annual event has become one of the largest annual fundraisers for Roswell Park Cancer Institute. Last night, the school raised $8.729.32, making the four-year total more than $30,000.
When the recording of the National Anthem didn't work, Makenzie Ferranti and Samantha Quaranto step forward and sang the Star Spangled Banner as a duet, giving a stellar performance that was completely unplanned.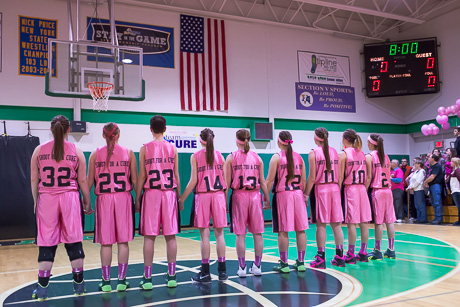 The Pembroke girls were dressed in their pink Shooting for a Cure uniforms.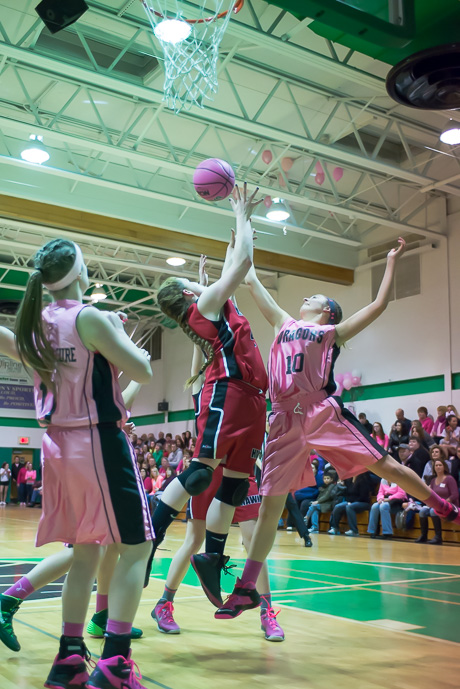 The Lady Dragons played their brand of aggressive basketball and swamped Holley, 50-6.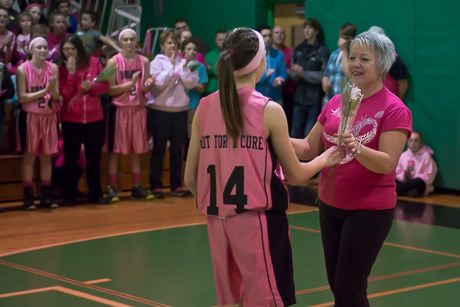 At half-time, local cancer survivors were honored with flowers from players, including Sue Underwood. Presenting the flower is Olivia Kohorst.
To purchase prints, click here.