January 28, 2012 - 11:16pm
Specialist questions scientific validity of Le Roy district's environmental reports
posted by
Howard B. Owens
in
Le Roy
.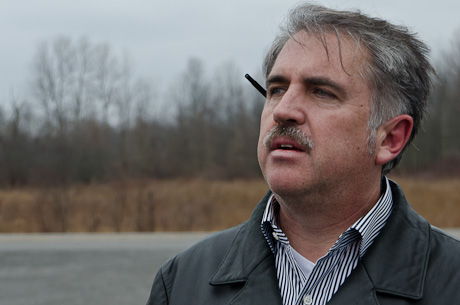 An environmental specialist from Los Angeles in Le Roy on Saturday scoffed at studies used by the Le Roy Central School District to say there was no environmental cause for a tic outbreak among a group of students at the high school.
"In my opinion, that (the reports released by the district) wasn't even close to science," said Robert W. Bowcock (top photo), an environmental investigator with Integrated Resource Management, based in Claremont, Calif.
Bowcock said he was in Le Roy at the request of Erin Brockovich, a famed environmental crusader, but "working for free" to try and help uncover the cause of the tic disorder.
As many as 15 students of the school reportedly suffer from tics and verbal outbursts similar to Tourette Syndrome.
At a Jan. 11 community meeting, district officials and the NYS Department of Health released reports on environmental studies conducted at the school by BOCES.
"Nobody has received any information that can be checked or tested," Bowcock said. "We're not out here to invalidate anybody's work or validate anybody's work. We just want to see all of the information so we can help gain further knowledge."
The Brockovich team attempted to walk onto school district property around 11 a.m., Saturday, and were stopped by local law enforcement. They were told they didn't have the proper permits to gather soil samples on the property.
At around noon, William Albert, a public information specialist with the law firm Harris Beach, along with Kim Cox, superintendent of the school district, appeared at the public park adjacent school property to issue a statement (click here to read the statement delivered to media representatives at the site).
Albert initially said neither he nor Cox would answer questions, but wound up in a debate/discussion with media representatives about access to school grounds.
At the impromptu press conference, Cox characterized the Brockovich team's actions as unprofessional and Albert would later issue a press release labeling the media presence as unprofessional and "criminal."
"We've been working very closely with professionals across the state and across the country trying to keep the community as involved and up to date as possible," Cox said. "We're disappointed about how this has unraveled today. We would have expected to be contacted ahead of time. The district was taken by surprise by this. There was no pre-arrangement. We would have expected that this would have taken place in a professional way."
Cox said if Bowcock and his team were allowed on school property to gather samples, the research would have lacked validity because they would have been gathered in an unprofessional manner.
"I've never been kept out of a public place in my history of environmental investigation," Bowcock said. "Usually, we're welcome because entities want us to rule them in or rule them out, or give them information to help them deal with the problem."
Brockovich's team and the media were being kept off the property, Cox said, because it was a disruption to education of students.
At the time, there were fewer than a dozen cars in the school's parking lot and no students in sight.
"We would have welcomed the help if they had gone through the appropriate channels and contacted us instead of just showing up on a Saturday morning with camera crews," Cox said. "It's a bit of a grandstand. We would be happy to talk with those folks and coordinate it through the appropriate channels.
"Why would you show up on a Saturday morning with a camera crew without a conversation with the superintendent of the district if you were truly interested in helping us? This doesn't feel like support."
When a parent pointed out that community residents walk on school grounds all the time, particularly using the track for exercise, Albert clarified that any citizen could walk on the grounds, but Bowcock could not take samples and the media could not tag along.
After walking the grounds, Bowcock said he did gain valuable information from the walk.
"I noticed things like, the public roadway drains onto the school property, or through school property," Bowcock said. "What that means to me is that the school property is not wholly intact. It is subject to intrusion from outside sources of water and perhaps outside sources of contamination that could come in onto the property, cause an event and evacuate from the property. Did that happen? I don't know."
Bowcock said his goal for his Saturday visit to Le Roy was to gather water and soil samples and analyze them for any contaminants. He said there might be a 100 chemicals that could cause problems for students, but of most interest was trichloroethene (TCE).
A 1970 train derailment in Le Roy dumped approximately one ton of cyanide crystals and around 30,000 gallons of Trichloroethene (TCE) onto the ground, polluting soil and groundwater.
Bowcock said the TCE plume in Le Roy is the largest in the United States.
The EPA has considered the plume's movement to be mostly eastward, but Bowcock said a number of factors -- such as capping of wells, storm patterns and new wells opening to the east -- could influence the direction of the plume.
"All those different things could have caused a release of the TCE into the surface environment from the subsurface environment for a period of time and then it could have ceased," Bowcock said. "You just won't know until you get out here to investigate."
He was careful to point out that he has no evidence to suggest any such change has actually taken place.
TCE is typically a carcinogen (it can cause cancer), but Bowcock said that depending on the amount of exposure, can cause neurological disorders.
Bowcock and his team spent the day traveling to various locations in the town and village, examining the topography and environment as well as gathering soil and water samples.
There were dozens and dozens of places in Le Roy that residents suggested through emails to Brockovich that Bowcock check, he said.
One of the key sites was the location of the 1970 train wreck (bottom six photos).
It's still a Superfund clean-up site, and Bowcock said he was shocked by the condition of the site (located on Gulf Road on the east side of the Town of Le Roy).
The site contains breached and leaking barrels of contaminated water and soil and "the berm and liner is pretty much gone."
"Unfortunately, and I'll say it like it is, we found a remediation site that has housekeeping issues," Bowcock said. "It is pretty much a mess."
The real threat, Bowcock said, is to anybody with well water. The village residents and its businesses on municipal water have nothing to worry about.
It's slim odds, Bowcock indicted, that TCE is the cause of the tic symptoms in the girls, but local residents, he said, need to be aware that the government hasn't adequately addressed the 1970 spill.
"The good outcome from that is that the people of Le Roy realize that they have the largest TCE plume in the eastern United States under their community and the government has given them lip service for 40 years telling them 'we've cleaned it, we've cleaned it up,' " Bowcock said. "Frankly, I'm here to tell you, they haven't done a darn thing."
Bowcock said the only thing that has really been removed was the railroad tracks -- which are worth money -- but the old bedding and ties are still on the site.  Near the entrance of the site are two piles of bedding stones. One is covered by a heavy plastic tarp, as if it might be contaminated, and the other -- complete with exposed railroad ties -- is uncovered.
In every discussion with media, Bowcock was careful to say there is no apparent environmental cause of the tics and that further testing needs to be done.
He said he and the team -- along with possibly Brockovich and "Dr. Drew" (Dr. David Drew Pinsky) -- in three or four weeks hope to do more specific and detailed testing of soil and water in the community and at the school.
"The one common factor for the students affected is the school," Bowcock said.
Bowcock said parents wouldn't even have asked the Brockovich team to come to Le Roy if government officials had been more forthcoming and transparent at a Jan. 11 community meeting about the tic outbreak.
"Since the fall they've been asking for answers and I think they anticipated they would receive something of substance (at the meeting)," Bowcock said. "They would have heard, 'This is what we've done. This is how we've tackled the problem.' I think they felt like they were paid lip service. It was like, we did some testing and here's some air samples. They weren't even scientists (the parents) and they could recognize the deficiencies of the reports."
FOOTNOTE: An interesting aside to the "Brockovich is coming to Genesee County" angle, some prankster called the the legendary Red Osier Restaurant in Stafford to convince staff she was heading there for dinner. At about 9:45 p.m., Friday, a person called Red Osier and identified himself as a member of Brockovich's security team. He said Brockovich would be arriving in five minutes. He said Brockovich required a private dining area and a Stoli martini. Staff had no reason to doubt the authenticity of the call, according to co-owner Michael Moore, so one of the empty dining rooms was prepared and the fire in the fireplace was lit. The chef stayed on duty, ready to prepare a meal for Brockovich. After nearly an hour of waiting, Moore sent the staff home. Bowcock confirmed Brockovich wasn't even in town and said she would never make such demands.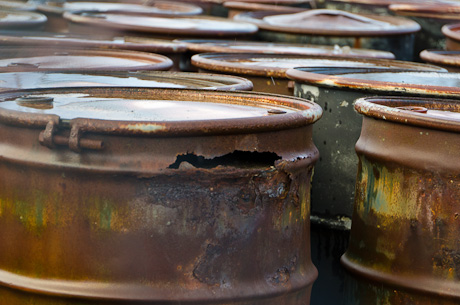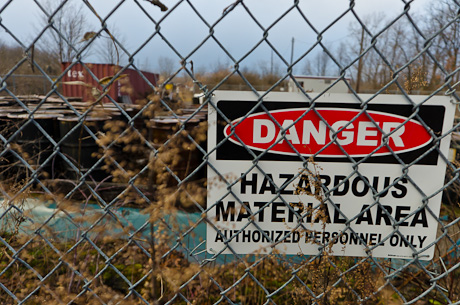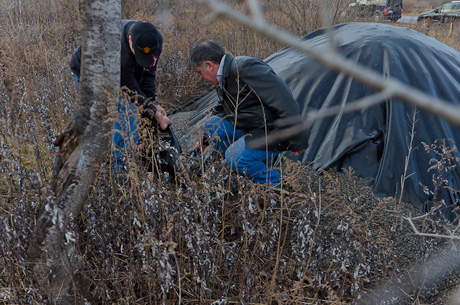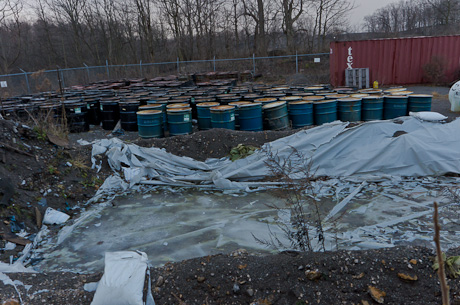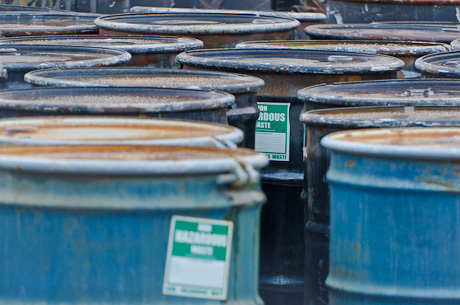 January 29, 2012 - 6:02am
#3
I'm starting to think that there is a domino effect here. Maybe these symptoms have led to the discovery of several things that were known to officals and the Govt but have been swept under the rug for so many years that it's been almost forgotten. I propose that what happened is these victim's conditions led the District to investigate and what they found was the tail end of a major contamination event that has been ongoing since the TCE trainwreck, after the spotlight back then focused elsewhere then the site was kinda neglected and forgotten, now it has far reaching effects and could possibly cost a significant amount of money to those who were supposed to be responsible.
The school is evasive because maybe they made a deal for cheap land for the school property and now are liable for those choices made back then, and the State or Feds and companies they contracted with, that were supposed to cleanup and or have custodial and upkeep responsibilities may have dropped the ball and are now looking at major expenditures to make things right, if they even can.
Now that the national media has stepped in we are seeing the beginning stages of the three ring circus that happens when people try to avoid responsibility long enough for the next responsible entity down the line to shoulder the responsibility. People are much smarter than public officials give them credit for nowadays. The days are long gone when someone in authority can just give you rhetoric and bs and depend on people being respectful of their position and just walk away saying... Well if he says so it must be so.
The next couple of months should be interesting to say the least as this snowball is moving downhill on its own now and is already pretty big.