May 22, 2013 - 10:13am
Terry Platt says he's done investing in Genesee County after city denies rooming house application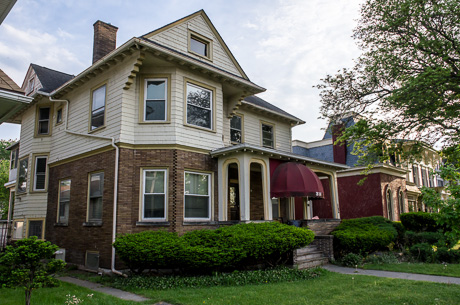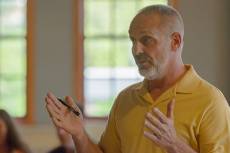 Terry Platt, a landlord who owns numerous properties, says he's done investing in Genesee County.
On Tuesday, the City of Batavia Planning Board voted unanimously to disapprove Platt's proposal to convert a single family home at 316 E. Main St. into a boarding house.
"I hate to say it, because I would love to stay here and spend my money in the city, but after today, I think they've proved to me that Terry Platt's not wanted in this city," Platt said. "Therefore I will be looking to sell some things, but keep many so I can keep the income and take it to a different city that deserves it."
According to Platt, he put down $5,000 on a purchase offer for the property after city officials assured him the parcel was properly zoned for a rooming house and approval of his application wouldn't be a problem.
Then, last Friday, in a meeting with the city, he got the impression the attitude had changed.  Sudden, he said, city officials had found laws that limit the size of the rooming house.
He was told that instead of 12 rooms, he could only have nine, if approved.
At Tuesday's meeting, council members Rose Mary Christian and Kathy Briggs, along with John Roach and two neighboring property owners spoke against Platt's plans.
Christian noted that 316 E. Main St. is next to a pair of well-maintained Victorian-era houses, including one that won an award from the Landmark Society this year.
"These are extraordinary properties that are well maintained and cared for by the owners," Christian said.
Both Christian and Briggs noted that converting a single-family home to a multi-unit dwelling goes against the city's recently adopted strategic plan, which aims to convert many of the existing apartment buildings that were once single-family homes back to single-family homes.
Roach objected to the idea that Platt would likely take in NYS parolees as tenants.
Christian noted that some of Platt's properties have sex offenders living in the dwellings.
April Walroot, Platt's property manager, said out of the 28 rooms the company has rented now, only four are the homes of registered sex offenders.
She also said that because the house is within 500 feet of a school -- St. Joseph's -- NYS Parole won't allow sex offenders to be placed in the residence.
According to this online mapping tool, St. Joe's is more than 800 feet from the house, as is the Richmond Memorial Library. 
Elizabeth Jess, who recently acquired the red brick home next to 316, said she and her husband bought it because the neighboring homes were single family and well maintained. She said she was worried about sex offenders moving into a residence next to her family.
"If there was ever any indication this could happen, we never would have bought this home," she said.
The Bialys, who own the recently designated Landmark home, have invested thousands and thousands of dollars into maintaining their house and they are concerned that putting a rooming house two doors down from their home would diminish the value.
Platt said, yes, his company does work with NYS Parole to find homes for former prison inmates. He also said all of his rooming homes are supervised and there are rules enforced on the residents. There's a strong motivation to obey the rules, Platt said, because offenses get reported back to parole officers.
It's an advantage to the city, he said, to have parolees living at his properties rather than elsewhere in the city because they are expected to follow certain rules and are monitored by the property manager.
The conversion also fits within the city's strategic plan, Platt said, because they city wants more residents downtown.
"We have a location downtown where people will be able to walk to everything and be able to spend their money downtown, keep the traffic downtown," Pratt said. "It will be a positive for the city."
After the application was denied, Pratt talked of possible legal action. He said he will consult with an attorney.
He feels there is an issue with the city giving him indications it would be approved and then, from his point of view, changing the rules at the last minute, and he also feels the city is discriminating against a certain class of people.
"There is a shortage of this type of housing for the good people who need a place to live," Platt said.
The denial is just one more piece of evidence, Platt said, that the city doesn't want him around so he's going to stop investing his money locally.
"It's pretty obvious the City has made many gestures and many ways to let Terry Platt know he's not wanted in the City of Batavia," Platt said.
Asked if the City isn't also making it harder for other landlords to do business, or was he just being singled out, Platt said, "It has lot to do with Terry Platt and his rooming houses, because how can they let a single-family home on Oak Street be converted to a rooming house several years ago and now all the sudden they don't want to see rooming houses near downtown where they need the traffic?"
May 22, 2013 - 11:43am
#3
I rented from Mr. Platt and he ran a tight ship. These uppity politicians are the one's ruining Batavia, Ny. We need more rooming houses, because Batavia, Ny is a growing community and again welfare and parole are the norm, they have have a right to housing also, if the city doesn't want to, private ownership such as Mr. platt should be welcomed.