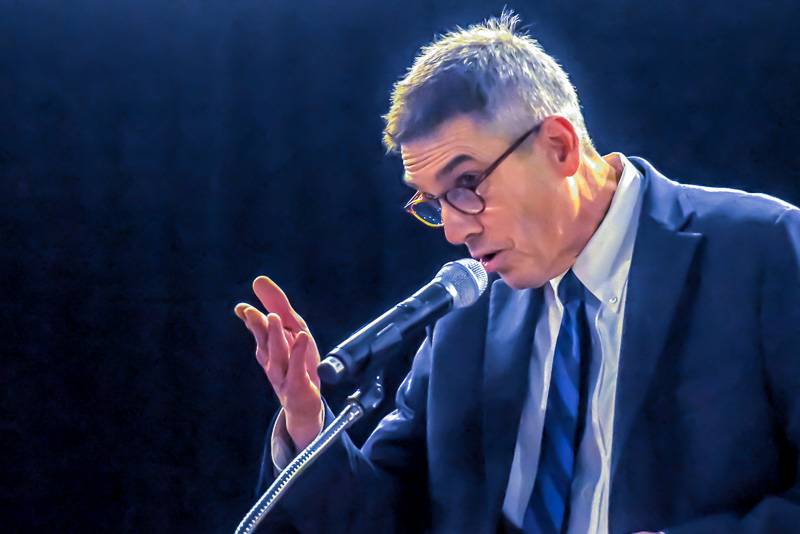 There aren't enough cases flowing through City Court, especially now that the Centralized Arraignment Part Court is up and running, said Tom Burns, so he stepped down as of July 14 as the part-time City Court judge.
Ironically, perhaps, Burns was a leader in establishing the CAP court.
"I'm proud of the fact that I was involved in the development of the Centralized Arraignment Part Court," Burns told The Batavian. "That was a huge accomplishment.  It relieves the City Court judges of 24/7 arraignment responsibility."
But with the lower case volume in City Court, Burns is turning his attention back to his full-time job as a defense attorney.
"After CAP court was implemented, the low volume in City Court, from my perspective, does not justify my continued involvement there. I just don't feel the need to continue in the position because the demand isn't there for it."
Burns has been on the City Court bench for 2 1/2 years, and in 2022, the part-time position, which at times amounted to eight hours a week, paid $50,000.
The part-time City Court judge is paid by the state, though the position is appointed by City Council.
Durin Rogers is the current full-time City Court judge, also paid by the state and an elected position, and earned $192,920 in 2022.
"I loved my service to the community and the chance to serve the community," Burns said.
The City of Batavia also released the following press release seeking to fill the part-time City Court judge position:
The City Council is seeking to fill a part-time City Court Judge position.  This position is appointed by City Council to serve the remainder of a term ending 12/31/26.

Minimum qualifications require candidates to be an attorney admitted to practice law in the State of New York for at least five (5) years as of the date he or she commences the duties of the office and must be a resident of the City of Batavia. 

All interested candidates, please submit a letter of interest and resume to: 

City Court Judge
Attn: City Council President Eugene Jankowski, Jr.
One Batavia City Centre
Batavia, New York 14020

Resumes and letters of interest are due by 4:30 PM on Friday, Aug. 4. 2023.  Please provide hard copies of your materials directly to the City Manager's office.