Image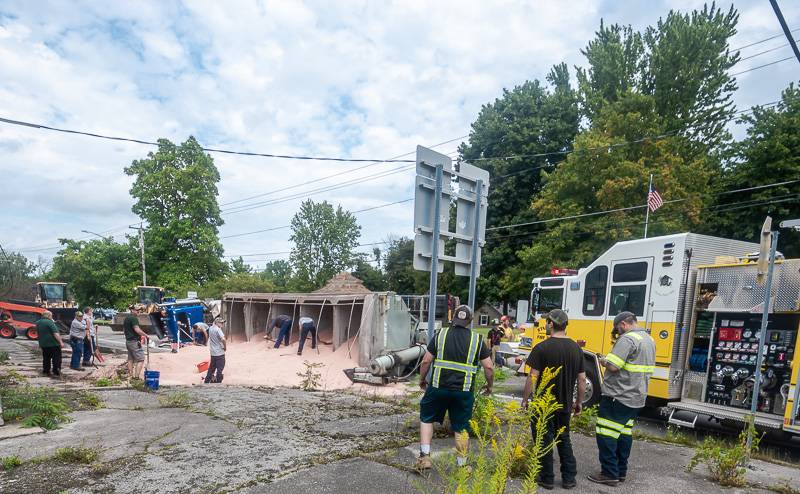 A semi-truck loaded with 20,000 pounds of potash flipped on its side, spilling its contents, at the Four Corners (Main Road and Route 237) in Stafford shortly before 1:50 p.m. on Tuesday.
First Assistant Chief Mark Dougherty said it appeared the truck took the turn at the intersection a little too fast.
Employees with Carolina Eastern responded to the scene to help with the clean-up effort.
Dougherty said it was important to get the spill cleaned up quickly, before it started to rain, so the fertilizer wouldn't flow into nearby Black Creek.
Officers with the Department of Environmental Conservation were responding to the scene to advise on the clean-up effort.
There was a minor spill of diesel fuel and hydraulics that was easily contained, Dougherty said.
Previously: Semi-truck rollover reported in Stafford
Photos by Howard Owens.
Image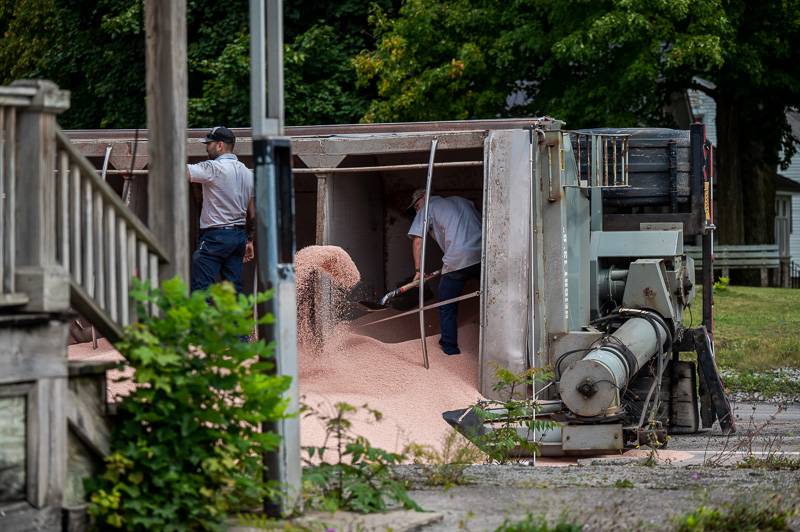 Image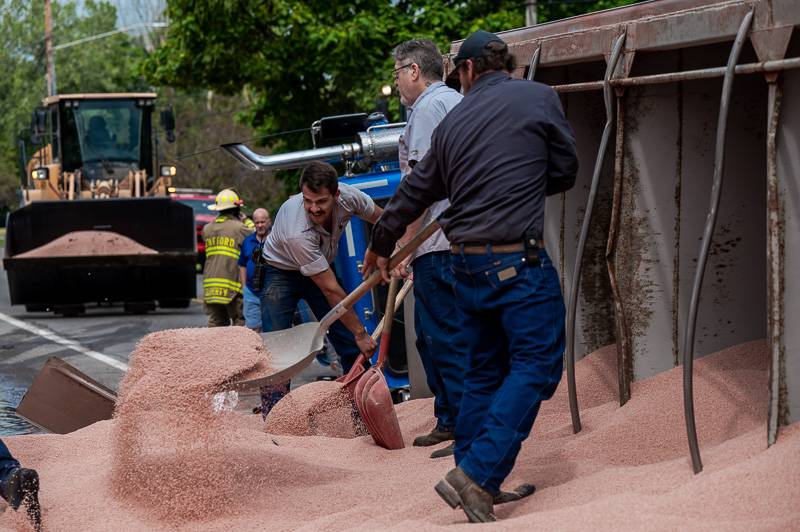 Image