May 6, 2013 - 11:33pm
Two local athletes on top of their games for track and field championship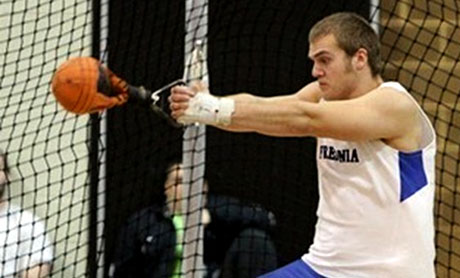 Two Batavia-area athletes competing for Fredonia State made strong showings this past week at the SUNYAC Outdoor Track & Field championship meet at SUNY Cortland.
Eric Williams won the 110-meter high hurdle title and Max Radley finished second in the men's hammer throw.
Williams, a freshman, won with a time of 14.70 seconds.
Radley's best toss measured 52.34 meters. Radley is a senior.
Fredonia is a Division III NCAA school.