Image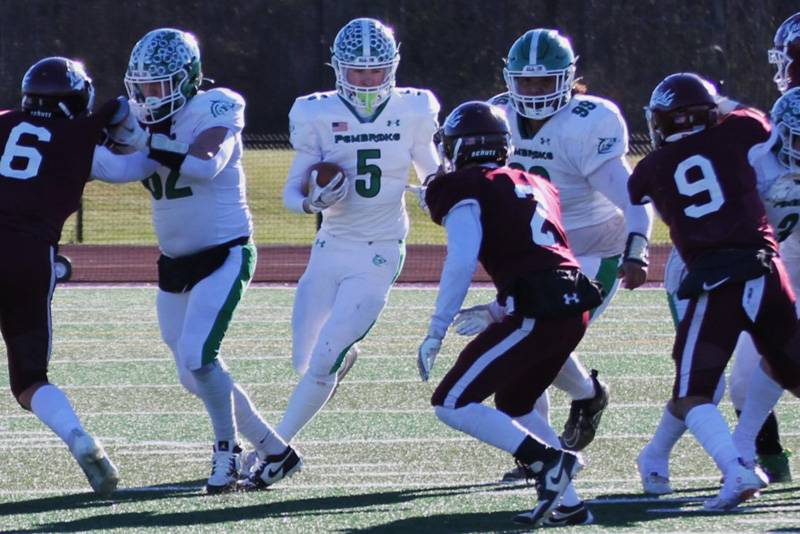 Scoring more than 100 points in a game is one way to ensure you punch your ticket to a state championship game, and that's how the Pembroke Dragons did it on Saturday, beating Section III's Frankfort-Schuyler Maroon Knights 107-64.
"I started my coaching career as a modified assistant for Batavia Football in 2007 I can honestly say I have never seen anything like this game in my entire career at any level of football," said Pembroke's head coach, Brandon Ricci.
The Dragons did it all on the ground -- not even arching a punt across the field. 
Tyson Totten ran for 626 yards and 10 touchdowns.  Ricci called his performance, "one of the most spectacular displays of athleticism in Dragon history."
Fullback Caleb Felski gained 146 yards and scored three touchdowns. He converted five two-point conversions. 
QB Vijay Dhanda also ran for a TD.
The score by quarter:
1st quarter 28-16

2nd quarter 51-42

3rd quarter 91-56

4th quarter 107-64
Defensively the Dragons were led by Felski with 14 tackles, while Totten and Sean Pustulka each had 11. Jayden Mast, Jayden Bridge, Octavius Martin, Caleb Kimmel, Vijay Dhanda, and Jacob Johnson all had five or more tackles.  Tyson also added an interception, while Pustulka had two picks, two fumble recoveries and one forced fumble on the day. 
The Dragons take a 12-0 record in 8-man football when they play for the state championship in Cicero on Friday. They will meet another undefeated team, the Moravia Blue Devils, from Section IV.
Submitted info and photos.
Image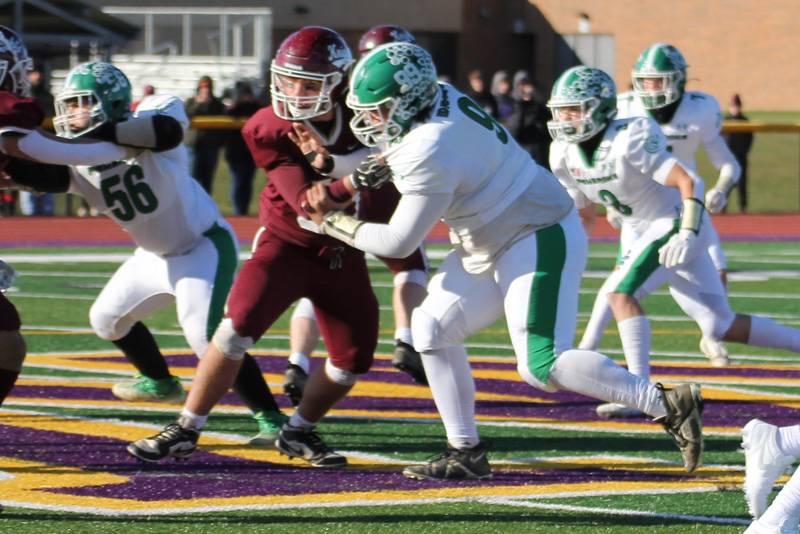 Image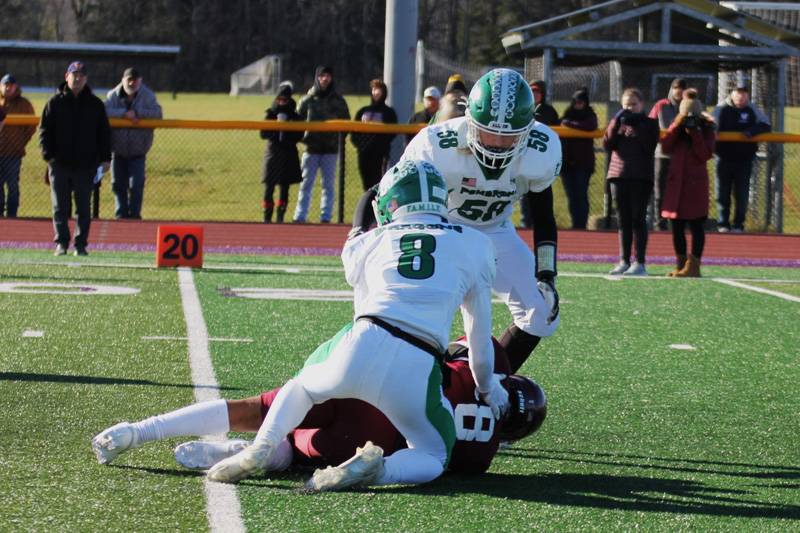 Image
Image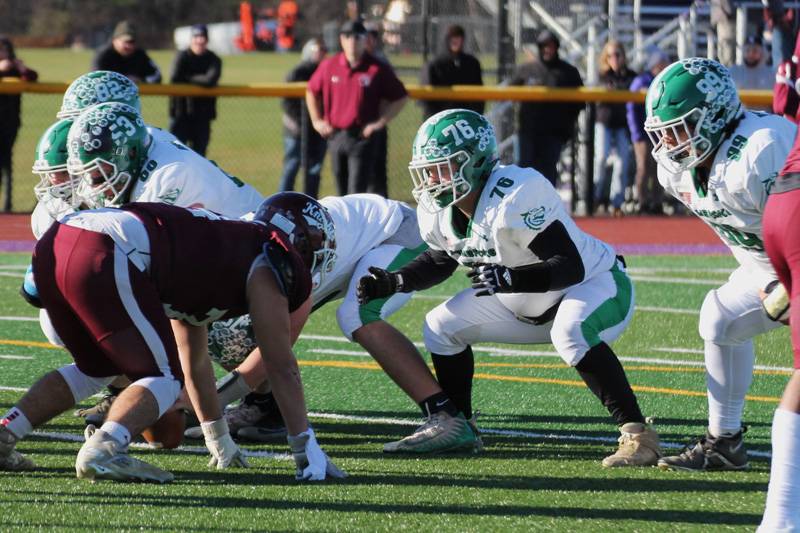 Image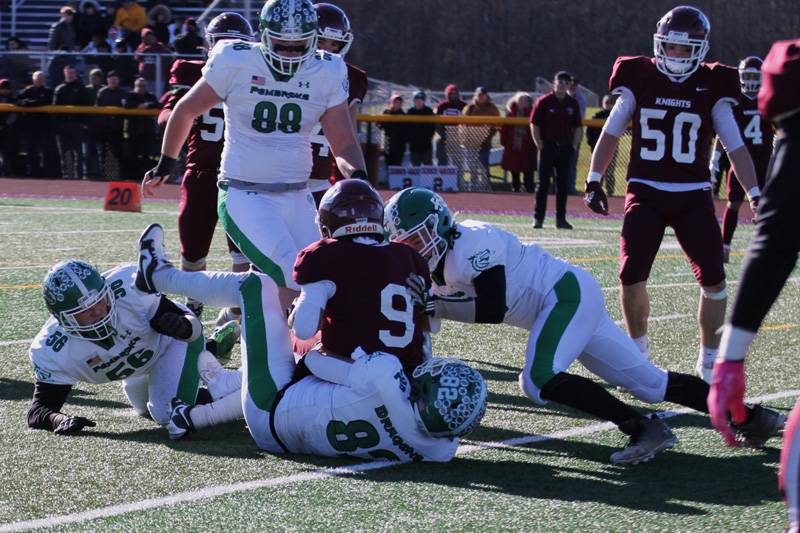 Image