August 28, 2011 - 8:41pm
Wiener Dog Races: Jake Arnold does it again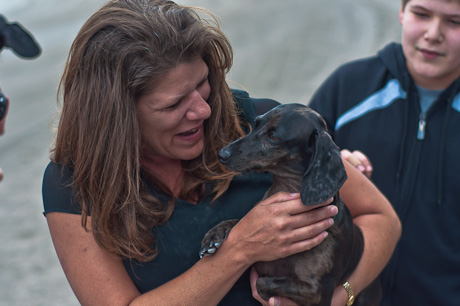 UPDATE 11:18 p.m.: Race results are under review.
For the third-straight year Jake Arnold bested a large field of eager wiener dogs -- and some not so eager -- to take the 2011 Wiener Dog Race championship title.
A large crowd of wiener dog race enthusiasts were on hand to cheer for their favorite hungry little dachshund.
Jake Arnold, a 4-year-old owned by Jane Smart, won the big race in a photo finish, beating out first-year entrant Gordon, owned by Lindsay Ryan, and long-time rival Rudy, an 8-year-old owned by Ron Schiller.
Rudy, a previous race winner, finished second ton Jake Arnold for the previous two years.
In all, 63 elongated canines raced at the Downs on today.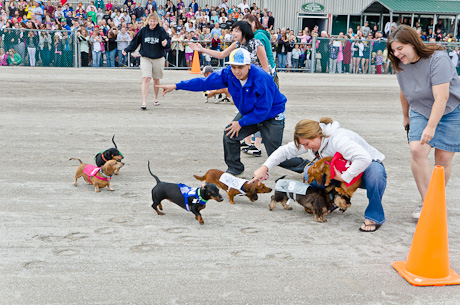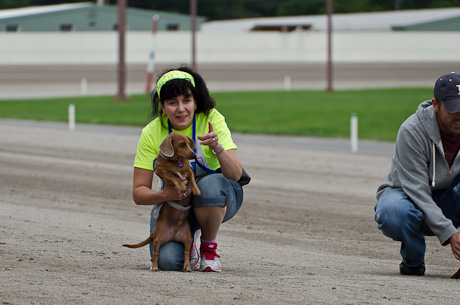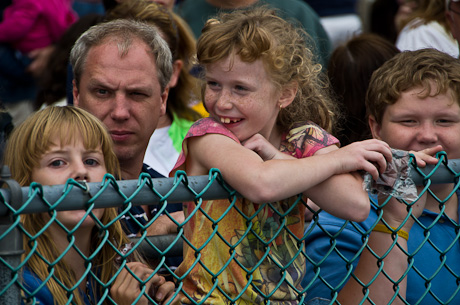 More photos in the slide show below (if you have trouble viewing the slide show, click here.) 
To purchase photos from this event, click here.
August 29, 2011 - 7:28pm
#1
Howard... thanks for adding an additional link for the slideshow. I'm sure others appreciate it also! Was picture number one the "photo finish"?
August 30, 2011 - 10:06am
#2
The first photo is about half way through the race.