March 7, 2016 - 6:52pm
Bald eagles near Le Roy town line drawing local attention
Bald eagles are using a nest on Oatka Trail, just outside of Le Roy.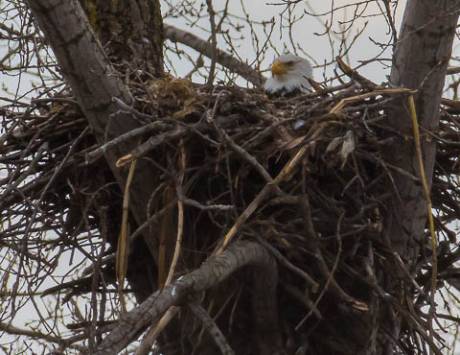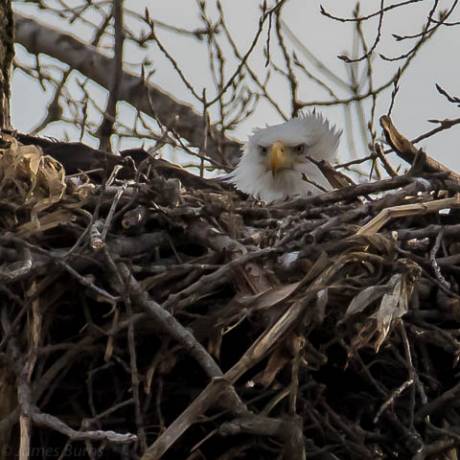 Harassing, disturbing or injuring a bald eagle is a federal offense and carries a penalty of up to $20,000 and/or one year in jail. Remember that bald eagles should remain undisturbed, and it is important that they conserve energy during the winter months.
Bald eagle viewing tips from the NY Department of Conservation to help you to have the best possible experience:
Use a designated bald eagle viewing site;
Scan the tree line for eagles that are perched in the treetops;
Look overhead for eagles soaring high in the sky;
Check ice floes or river islands for eagles sunning themselves or enjoying a meal;
Arrive early (7 to 9 a.m.) or stay late (4 to 5 p.m.), when eagles are most active;
Be patient -- the key to successful viewing is patience.
For the safest and least intrusive bald eagle viewing, we recommend the following "Eagle Etiquette":
Remain in or immediately next to your vehicle, and don't approach eagles closer than a quarter mile; Avoid roosting areas;
Refrain from loud noises: honking horns, door slamming, radios playing, yelling, etc.;
Keep pets at home;
Use binoculars or spotting scopes instead of trying to get a little closer;
Don't do anything to try to make the bird fly;
Respect private property and avoid restricted areas.
March 7, 2016 - 9:44pm
#1
I have been watching the web cam of the Bald Eagle nest in Washington, DC. They are sitting on two eggs which should be hatching out around St. Patrick's Day.