April 25, 2016 - 9:29am
Dolly Parton's free books for children
Dolly Parton's Imagination Library, in cooperation with the Richmond Memorial Library and the aid of the nonprofit Richter Family Foundation, is offering free books mailed to every child's home -- once a month, from birth up to 5 years old -- if the child lives in the Batavia City School District.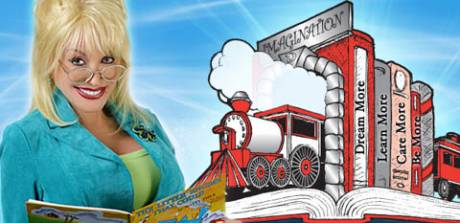 The Dolly Parton Imagination Library is a 60-volume set of books beginning with "The Little Engine that Could." Each month a new book will be mailed, in the child's name, directly to the home.
Dolly Parton started this program in 1995 in her native East Tennessee area. The program proved to increase early literacy in children and was taken nationwide in 2000, and soon after, worldwide. This program is now available to all children 0 to 4 residing in the Batavia City School District. The program is also available in many neighboring areas here in Genesee County. (Previous coverage)
Robert Conrad, Library director for the Richmond Memorial Library, is very excited about this program now being available to children in this school district. Not just for the help it provides for young children but for the fact it expands the scope of what a library is.
"Fundamentally this changes the way a library works, book are not just stored here at the library but are sent to directly to the home for the children to keep," Conrad said.
Andrea Fetterly, Youth Services librarian explained how even for an infant, who is too young to read this program provides benefits. She says that, with their own book that they can look at and turn the pages they start to learn how stories are laid out and communicated. This helps in the child's learning and development. Of course, the best way for an infant or small child to enjoy and learn from a book is to have a loved one read it to them and share the experience.
If you would like to sign a child up for the program, call or visit the Richmond Memorial Library, 19 Ross St., Batavia, or (585) 343-9550. You can also visit online.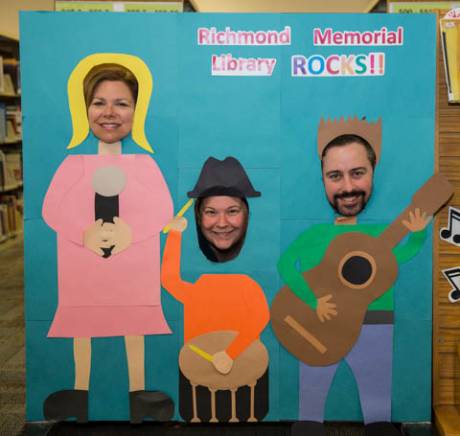 To celebrate this great new free book program the library will host a special Story Time with surprise guest teaders April 26th at 6:30 p.m. Library staff will be on hand to help register children for the program and there will even be refreshments for all in attendance. 
The Imagination Library is a not-for-profit that needs to partner with local not-for-profits for a selected city or town to provide books for this program. If you are interested in sponsoring a geographical area please visit this Web site.