October 11, 2018 - 8:05pm
More than 50 people attended Jackson School Family & Student Learning Night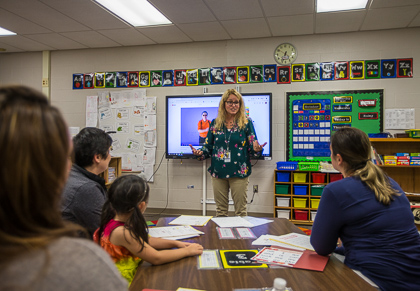 Thursday evening more than 50 children and their families came together to learn about English Language Arts Games and Math games to help kindergarten and first-graders learn at home. 
The activities and games the parents learned about are design to help their children learn at home and reinforce what the children are taught in school.  These games correspond to the CORE curriculum taught at Jackson Primary School.  
The current curriculum was also discussed with parents so they may better understand their children's education.