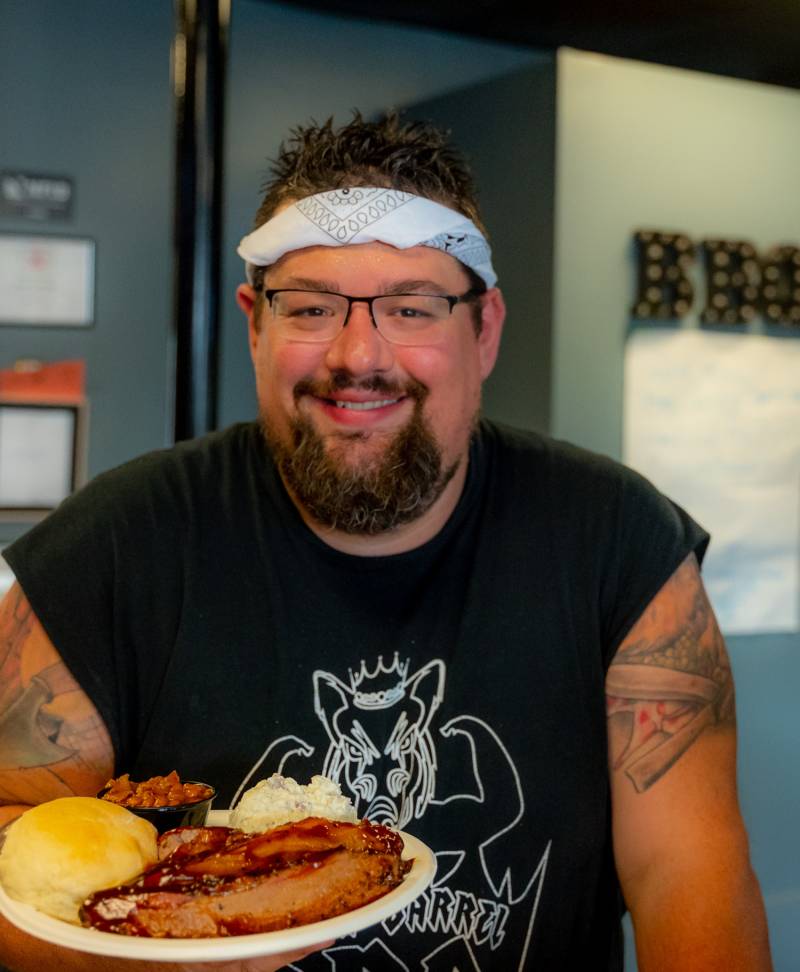 After selling barbecue in front of his house to help locals endure the 2020 pandemic, Nick Rada decided it was time to translate his training and skills with smoked meat and open an authentic Southern BBQ restaurant in Corfu.
It's where his lifelong passion has led him.
"I've always had a passion for it. I always would hang out back by my grandfather's pond. [I would] cook over live fire," Rada said. 
After years of cooking with fire, Rada found himself in Greenville, S.C., and he said a man nicknamed "Mr. T" showed him old-school southern barbecue. It was there that Rada's passion for barbecue was solidified. Now, after barbecuing first as a hobbyist, then for those during the pandemic, Rada has opened his own restaurant. 
The restaurant offers catering, limited dine-in services and takeout. 
Diners can enjoy Southern classics like smoked barbecue chicken, pulled pork, chopped beef and more. Rada also takes great pride in not just perfecting his main dishes but his sides as well. Macaroni and cheese, collard greens and tangy cole slaw are fan favorites. 
"It's about as authentic and true you will get to real barbecue compared to anywhere down south. Even though I'm up in New York State, come on in, and you'll have good barbecue. I take pride in it." 
He makes his own sauce, mixing his own sauce that he developed with a store-bought sauce.  The baked beans and potato salad are made from scratch.
He said during the summer, most of his business is catering, and his weekends are frequently booked.
Burnin' Barrel BBQ is located at 10 E. Main St in Corfu. Open from 11:30 a.m. to 7 p.m. Thursdays and Fridays. 
Photos by Howard Owens.
Image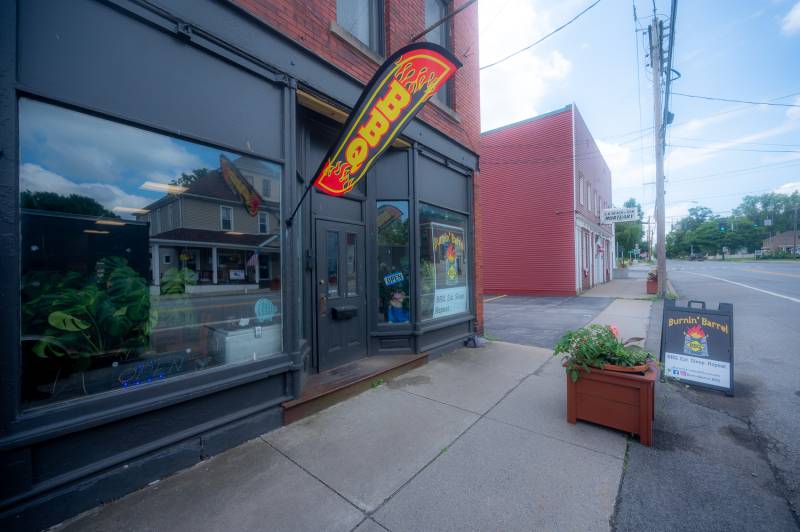 Image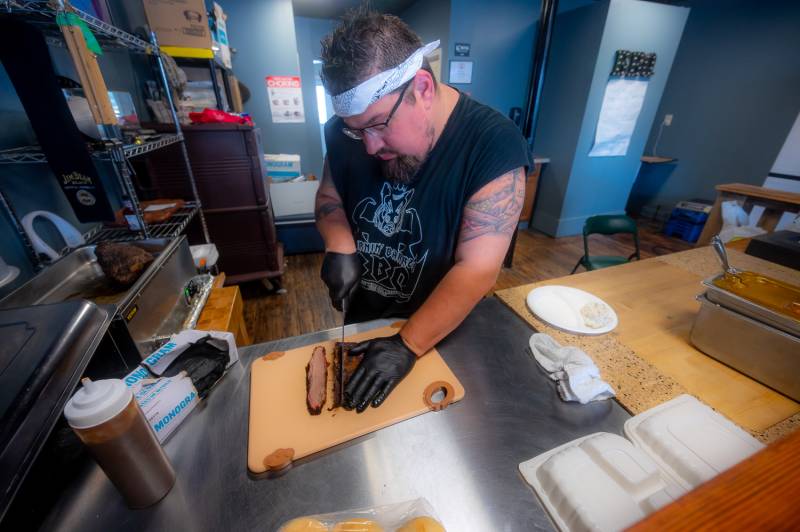 Image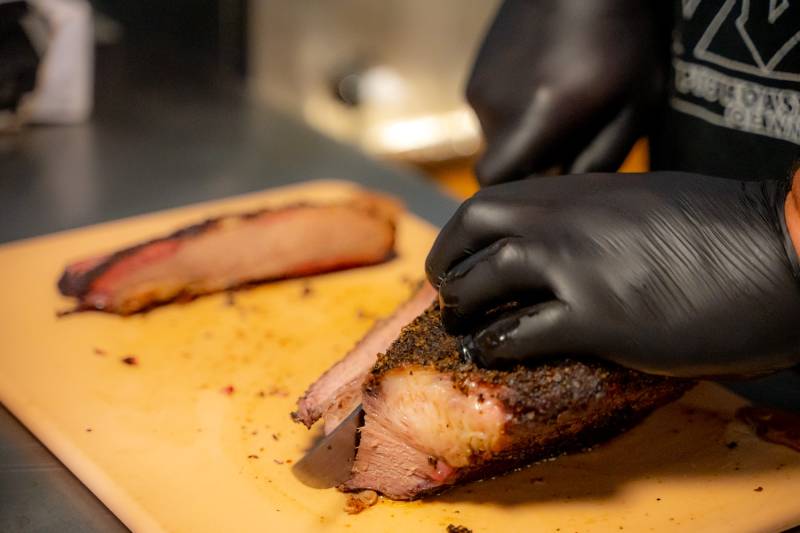 Image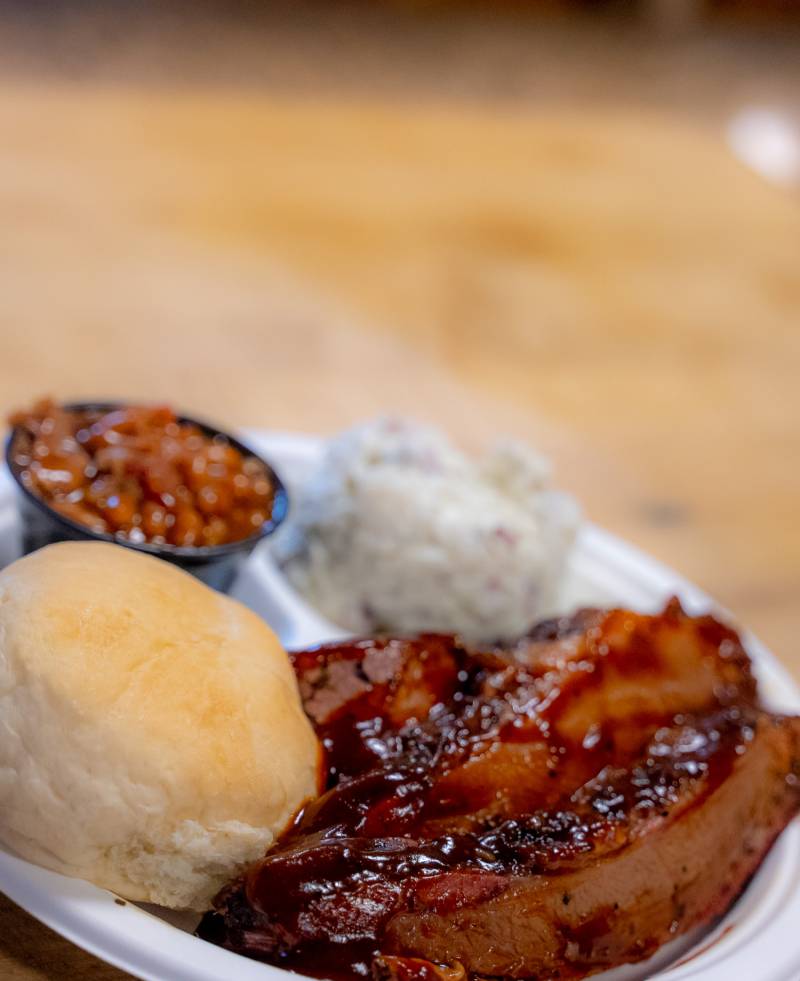 Image