June 1, 2015 - 8:25am
Le Roy native, former Marine ready to rock Rochester with his new LA-based band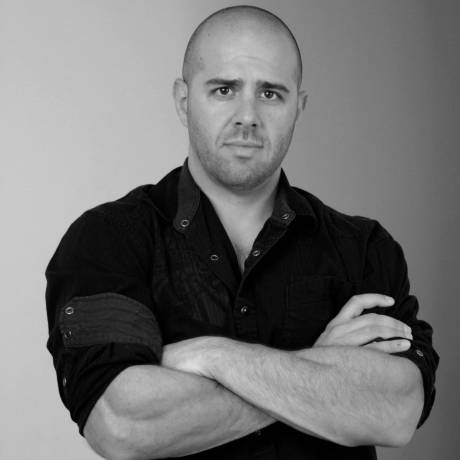 The ignition of the fuel on a diesel engine creates a low, aggressive grumble, booming bass and grungy chugging. Who would have thought that the same sounds could be heard in songs written in the Marine barracks in Iraq?
Dan Clor, 39, who grew up in Le Roy, wrote the songs in 2006. After his tour, he brought them to Los Angeles, where he lives now, and started recording them in 2007. From there, Weapon-X was born.
The name comes from a Marvel comic. It was recommended to Clor by a Marine friend. The band started playing live shows and people took to the name. Clor asked Marvel and they let him use it.  
As a Marine, Clor is moved by his time in the military. The band plays shows for veterans and receives a lot of support from them.
"I feel like three out of four veterans hear our music and latch onto it pretty well. Marines and vets are usually in your corner as long as you don't screw up," he said.
Although their songs have a lot of military and underdog overtones, Weapon-X doesn't want to be put into a corner. They're inspired by a lot of heavy and forceful music.
"It all started with Pantera, Metallica and (Black) Sabbath. I like everything from Johnny Cash to early '90s rap stuff," Clor said. "Metallica is the band that made me go to House of Guitars and buy my first guitar. I didn't know what to do with it."
Not only did he learn how to play guitar, but at 18, Clor was teaching music lessons at Roxy's when it was in the Batavia Shopping Center. He's grateful for the time he spent in Genesee County.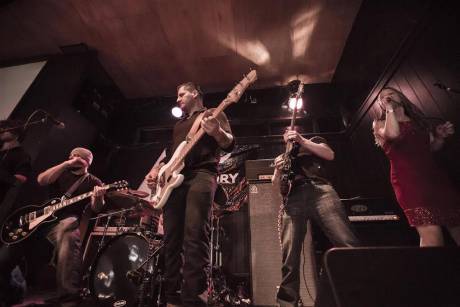 "I thought it was cool to be raised in the small-town atmosphere," he said. "Everyone is real close to each other. I did like just kind of having that closeness, but I felt a little stifled. I knew I wanted to move somewhere bigger. I needed more activity, more opportunity."
Clor moved to L.A. in 2003. He went to the Musicians Institute in Hollywood. After running low on money, he decided he had to get right to work in the industry. Now, in addition to being the front man of Weapon-X, Clor owns Victory Music Academy in L.A. There, he helps build and develop young bands. He aims to be a mentor for people who like to play edgier and darker music.
For now, Clor is back in town. He and Weapon-X are preparing for the Beast Coast Tour. This tour marks the first time the boys are playing the East Coast since the band's inception.
"We decided to come back here because we were getting a lot of response from people back home," he said. "We put feelers out there and the response was really good."
The tour kicks off at Montage Music Hall in Rochester on Friday for $15. They will play a second show at the same location on Saturday. Both shows are being sponsored by Center Street Smoke House. The tour will also see stops in Syracuse, Cambridge, Mass., Philadelphia, New York and Washington, D.C.
The band consists of Clor on lead vocals and guitar, Bill Scott on guitar, Ryan Whyman playing the keyboard, Jesus Rauda on bass, and David Thueson on drums. Unfortunately, the usual bass player and drummer could not make it. The Beast Coast Tour will see Jared Swaney on bass and James D. Jackson on drums.