Image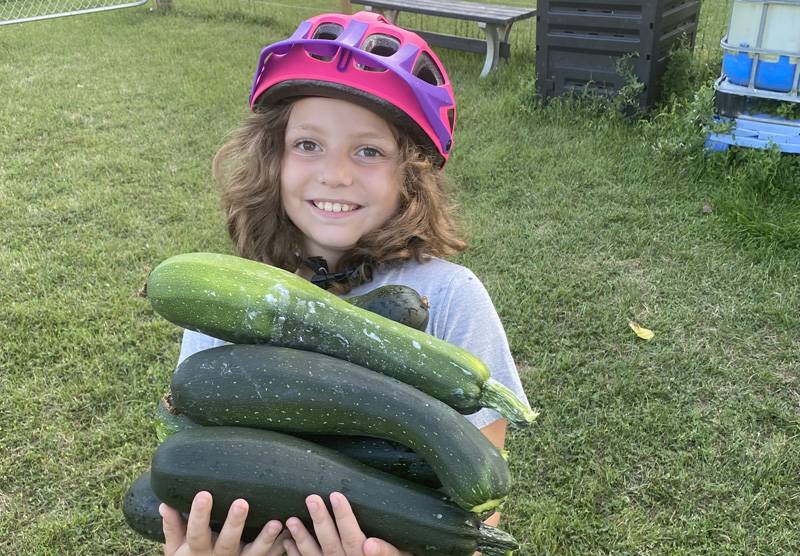 Sometimes you might wonder if all the grunt work of digging, planting, watering and weeding is worth it for some seasonal vegetables. 
Well folks at Emmanuel Baptist Church know the answer at their community garden. It's a resounding yes.
"We have zucchini coming up, and also tomatoes, peppers, radishes, herbs, beans, and much more!," Rev. Tom Tharp said Tuesday, sending photos as proof of the bounty. "The planters are full and flourishing!"
Image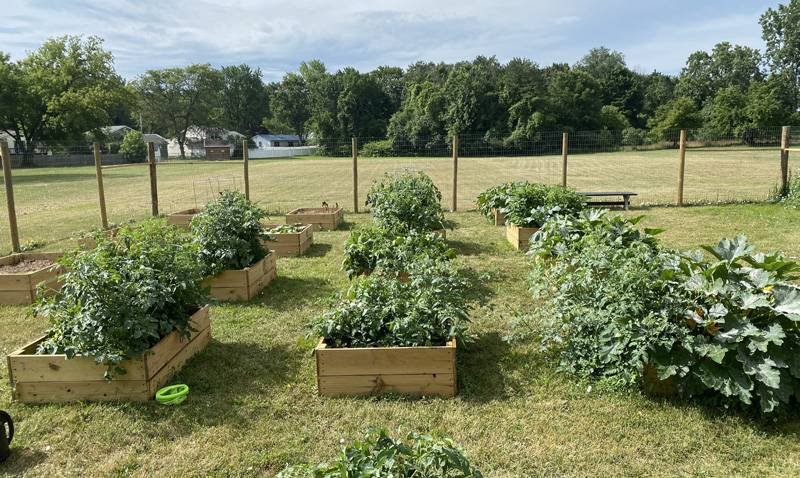 The property in back of the Oak Street church had a much different, albeit promising, look, with rows of empty wooden boxes awaiting their soil and seedlings at the end of May.
Image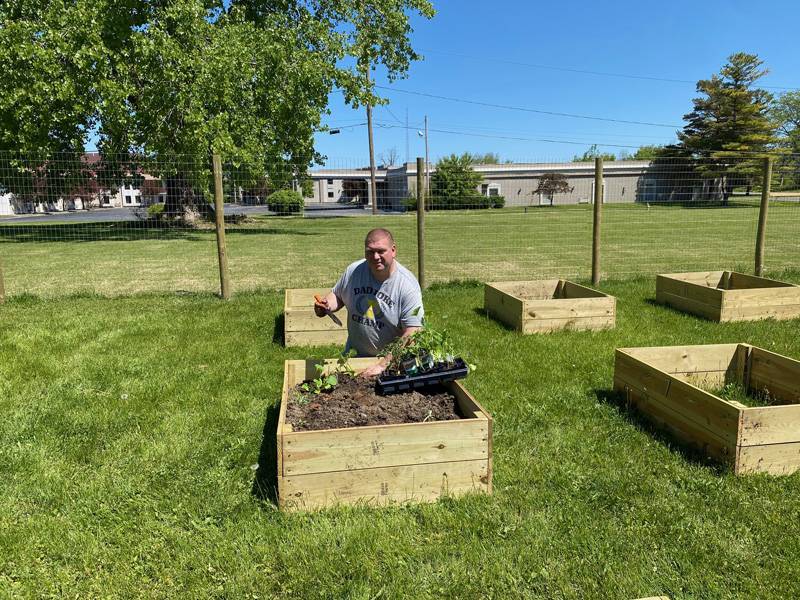 Tharp was busily mixing coconut chips and water with soil to deposit into the boxes for what he was hoping would be a rich harvest just a few months later. 
The church membership initially built a community garden to help feed homeless people that were being housed in nearby hotels, before those places were shut down. 
But then, as Tharp explained in May, "we still thought that there was a need, that the community is nearby the neighborhood, especially down Gateway, Noonan, Oak Street, that people might want to partake of growing their own food, and we might meet some of the additional costs that are coming up, over and over, at the grocery stores."
A grant and donations of goods and volunteer time made it possible to purchase or otherwise have 20 garden plots, soil for planting, a 1,000-gallon water tank, donated by Norton Dairy, assorted vegetable seeds, and tools for people to use. 
Tharp then put the word out that plots were available for purchase to those that weren't able to fill a garden plot themselves. Anyone, even with the slightest bit of green thumb, was invited to participate. 
And now they're reaping the fruits — or veggies — of their labor. 
Image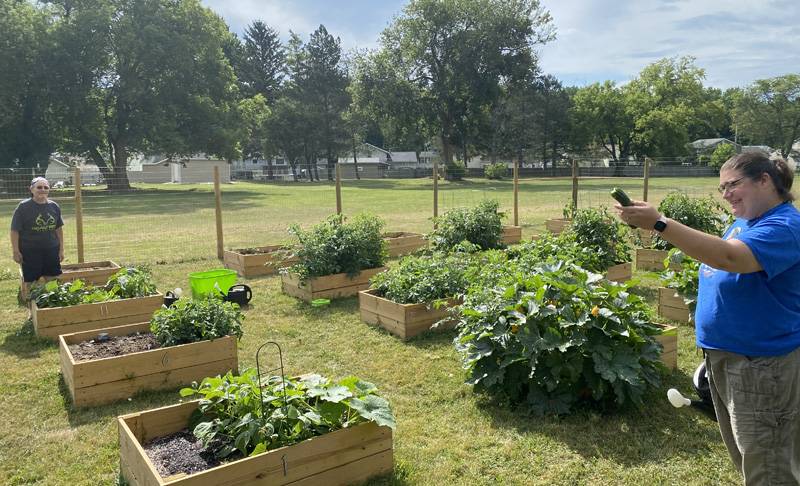 Image