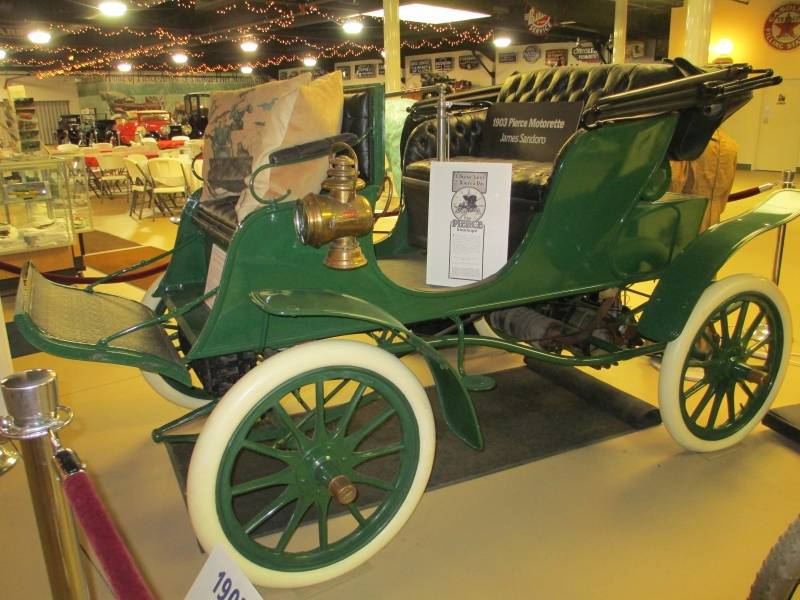 If you happen to be out and about for a nosh next weekend, you may also want to check out the Nash that will be in town.
Nash Car Club of America that is. Some 100 cars circa 1918 to 1957 are expected to roll into Batavia on July 18 and stay through the week, with a car show on July 22 at Quality Inn and Suites, 8250 Park Road, Batavia.
As much as Genesee County's Chamber of Commerce boasts good food and restaurants on its website, so too does the agency promote car clubs that apparently enjoy visiting this area, from early Ford V-8 Club and '66 Chevrolet Impala to a WNY motorcycle rally and NYS Motor Truck Association.
The Nash Car Club first traveled this way in 2009 and made its last stop in 2013. Led by organizer Ken Day, the group is heading here again with approximately 200 people driving in from various points throughout the region and from out of state, hosted by Nash Car Clubs of the Niagara Frontier, Mid-Atlantic and Ohio Penn regions, Kelly Rapone, the chamber's tourism director, said
"The Chamber will be providing an area visitor guide, dining guide and suggested area attractions to visit," she said. "We will also be right next door and open for their guests for recommendations."
Day has been involved in the organization for 23 years and has served as club president for the past nine of those, he said. He became involved after he found his first Nash — a 1937 Ambassador 6.
"I had no idea about Nashes, but it was a pretty cool car. I joined the club for parts and information sources," he said. "I then started meeting people who were in the club. One fellow in particular, John Palese from Naples, became a very dear friend and invited us to local events and eventually to the national event. 
"I have met so many people who have become a very important part of my life, friends who I only get to see maybe once a year but are closer to me than people I have known a lifetime. It's crazy what a common interest will do to draw people together," he said. "My wife Derah and I became officers in the Club to help promote the Club and for the sheer enjoyment of being involved.
This is the 52nd annual gathering, and because the 1954 Nash and Hudson merged to become American Motors, organizers also invited the Hudson and MAC clubs to join in for the event, Day said. 
"Anyone with a car, not a member, is also welcome; the more, the merrier. It is a free event to the public and we welcome all spectators. There will be parts vending as well," he said. "During the week, we will be traveling through Western New York and enjoying various sights and sounds. We are expecting upwards of 100 vehicles, but as is with any car show, weather plays a huge factor."
So why might one want to visit the event in Batavia on July 22?
"People will want to visit because these are not your everyday car show vehicles. In fact, I would be surprised if any show up at local events, certainly not in the variety we will showcase. Our members are very willing to talk about their vehicles and the history involved. The story of Charles Nash (Nash Motors founder) is truly an American rags to riches success story," Day said. "In years past we have had members offer rides around the parking lot to people who were interested. I cannot promise that for this event, but it could happen."
For more information about the club, go to Nash Car Club.