July 10, 2015 - 9:11am
Friday frivolity: if animals could talk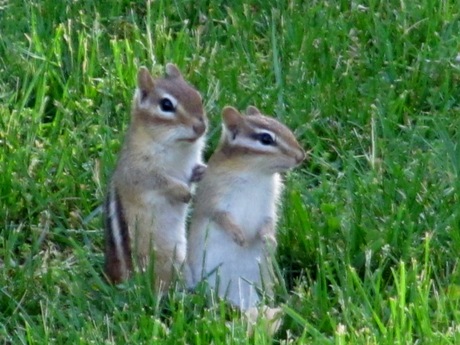 Murph and Charlie were on their way to dig tunnels in the flower bed when Murph spotted trouble approaching from the rough growth at the edge of the yard. "Uh-oh -- look who's back," he said. "Do ya think two of us can handle 'im?" asked Charlie. "No way -- he didn't get that big eatin' just bugs," Murph said.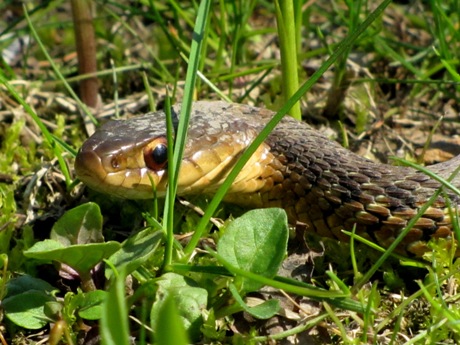 Slinking through the rough that bordered the lawn was a slithering nemesis who had time and again menaced the local chipmunks. Having spotted his potential quarry, the sinister creature mused to himself, "Isthmus be my lucky day! Little fur balls! Boy oh boy! This should be a piece of cake!"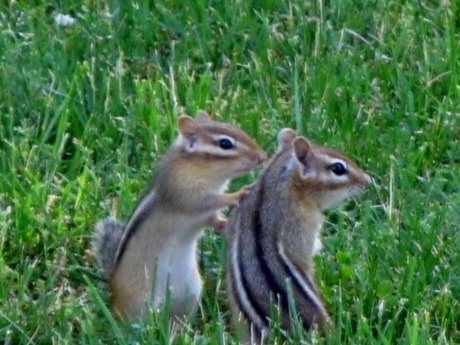 "Listen," whispered Murph to Charlie, "we're gonna need help. Go fetch the Muldoon brothers -- they always enjoy a good scrap -- and be quick about it."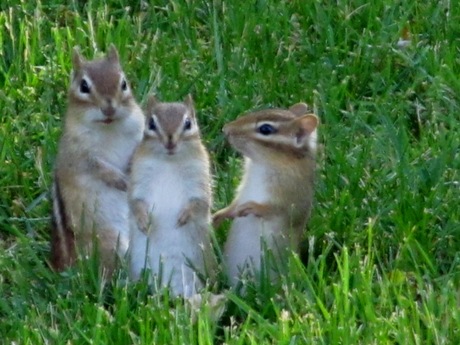 "Hey Seamus, Rory, we need your help -- the snake is back!" As expected, the Muldoon bros pledged their support, no questions asked.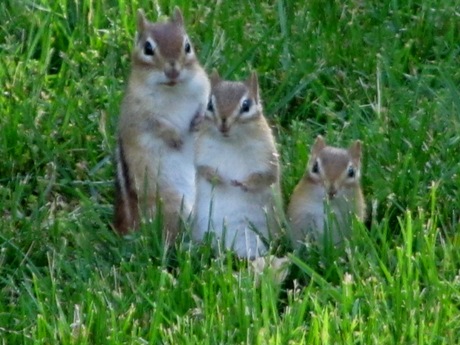 "Count us in" chorused the Frawley clan, sensing the excitement and eager to join the fray.
With reinforcements on the way, Murph is temporarily on his own when he comes face to face with the adversary.......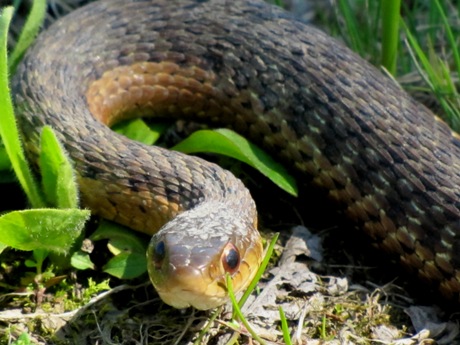 "Hello there, my little furry and tasty friend.......why don't you come a little closer, hmmm?" No sooner had the sinister menace lisped those words when he heard approaching movement in the grass.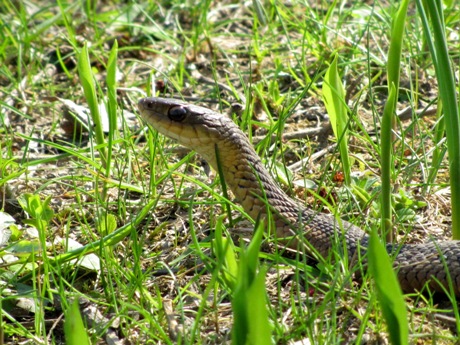 Raising his head to better scope out the situation, the slithering reptilian suddenly sees the potential for a one-sided melee, and the odds are no longer in his favor.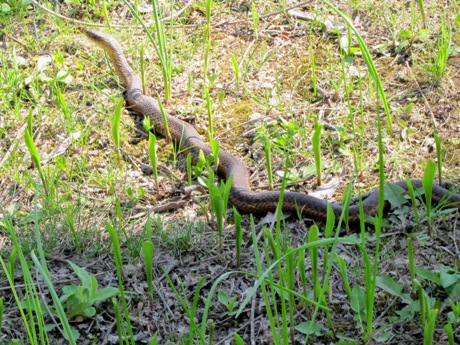 Subtle, stealthful, and none too foolish, the serpent retreats to the rough from whence he came. As for the chipmunks, they went happily about their business of once again making holes in the lawn and flower bed.
July 10, 2015 - 12:04pm
#6
Bea Mcmanis - Page #2 (on the flag issue) is a mirror image of page #1.
Your comment #50 also appears as your comment #100.
It's another flaw in thebatavian website.
I just finished an email to Howard, letting him know.
(Sorry I had to post THIS answer in Jim Nigro's space, but, I didn't want to risk it on a page 3 flaw).