July 3, 2015 - 8:32am
Seasonal plants add color to local roadsides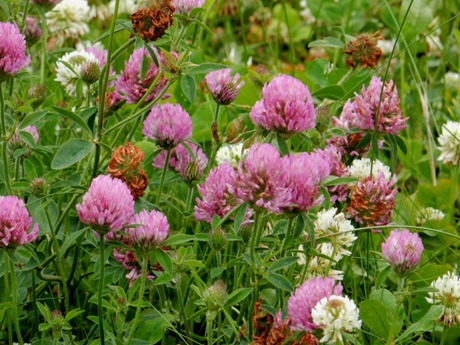 Whether one views them as weeds or wildflowers, they are colorful nonetheless and for the past month or more they have pleasantly tinted the roadsides of Genesee County. The red clover pictured above was one of the more prolific plants springing up along country roads, in some cases clusters of the red bud could be measured in acres. Said to be a good source of vitamin C, chromium, magnesium, niacin, potassium and more, fresh buds are great in a salad, while dried they are used to make tea.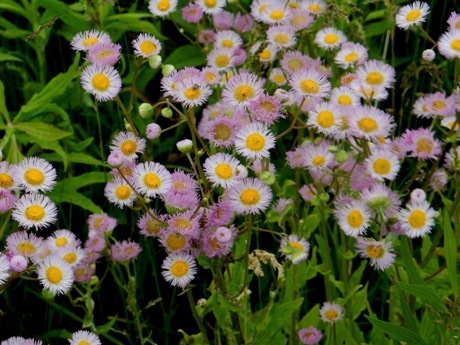 Daisy fleabane -- when dried -- was once believed to rid a household of fleas.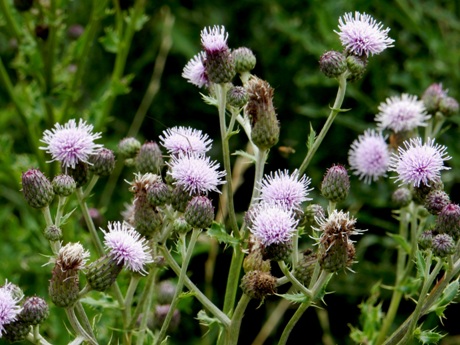 Canada thistle resembles a miniature version of bull thistle but its bud is not nearly as colorful as the magenta flower of the bull thistle.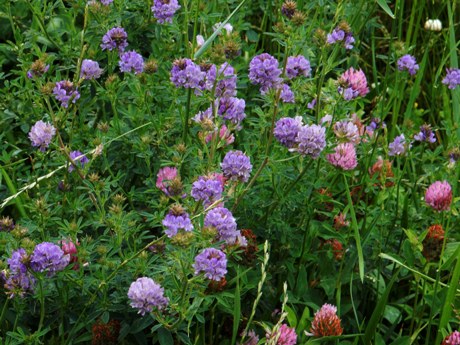 Crown vetch interspersed with red clover.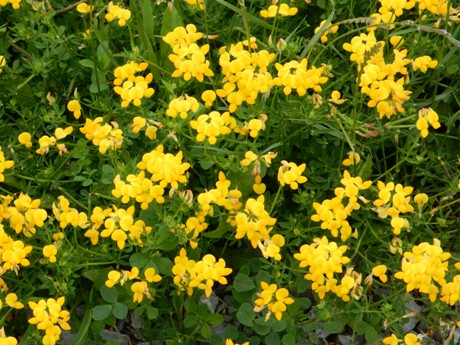 Wood sorrel
Hi Jim,
So pretty. I've always loved wild flowers. Never knew the name of the last one. I used to call it mini snapdragons (when I was little.) I'd pick them for my mother when out walking the country roads. Those and any other pretty flower I could find. Buttercups and Indian paintbrushes. Daisy's too, along with Queen Anne's Lace.
Wondering if you've come across any Hogplant this year among your travels. There used to be a big patch of it on East Rd. heading into Wyoming (on the curve.) I always thought it looked like Queen Anne's Lace on steroids. They say it's very hard to get rid of. Not to mention how dangerous it is.
Take care.
Happy 4th to you & the Mrs. (smile.)
Hiya Mardell, Happy Independance Day!!!
Claudia and I took a lengthy bike ride yesterday, saw wild flowers pretty much everywhere we went. Passing some large fallow fields we couldn't help but notice red wing blackbirds, meadowlarks, killdeer, etc, as well as numerous dragonflies, butterflies and what have you flitting about.....and this is just the start. Soon those same fields will be bursting with activity and the smells that come with late summer......awesome!!
In addition to the species pictured above, a much larger variety is quickly emerging on the country scene:chickory, sweet pea, Queen Anne's lace just to name a few,
We haven't come across any hogweed yet - at least not that we've noticed!