Image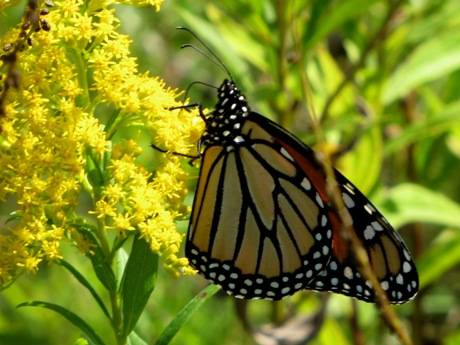 This monarch uses its proboscis to probe goldenrod for nectar. While not as numerous as in years past, the monarch butterfly still lends color and grace as it flits about the meadow.
Image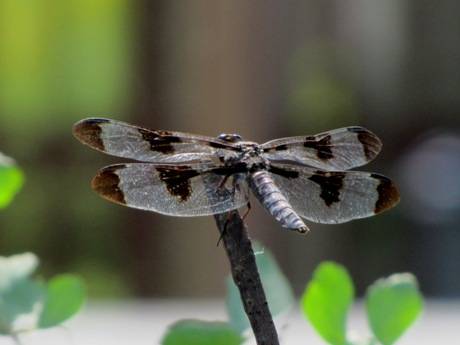 A twelve spot skimmer takes five
Image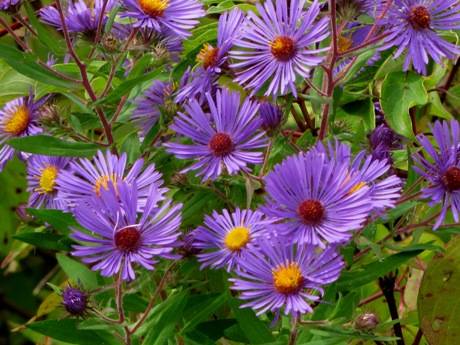 Its getting to be the time of year when the tansy leaf aster rivals the goldenrod for dominant color
Image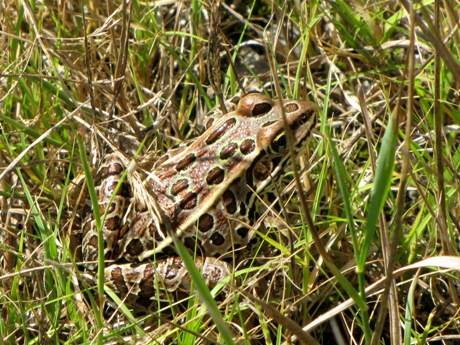 A leopard frog does its best to remain concealed as it moves about the meadow grass.
Image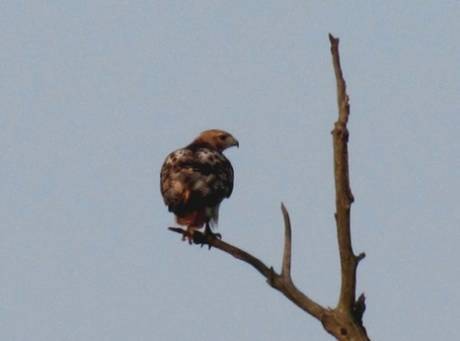 A red tail hawk surveys the meadow from a favorite perch......
Image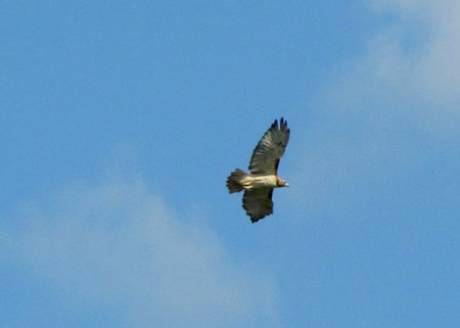 the red tail is the apex predator during the day shift in and around this neck of the woods.  After the sun sets its another story.........
Once darkness falls there are three characters vying for top dog: the coyote, the great horned owl and, as of late, at least one fisher has been making its presence known in the vicinity of the meadow......
Image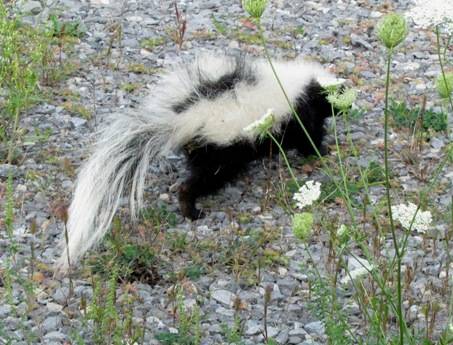 Though I doubt any of them have this guy high on their menu. But lets give this  little stinker some credit - he's very good at digging up destroying yellow jacket nests!