October 23, 2011 - 8:50am
October in the Adirondacks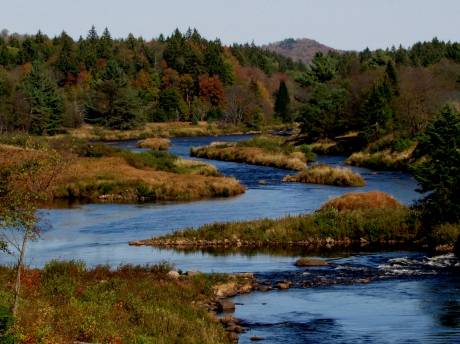 This is a view of the Moose River as seen from the Route 28 bridge in McKeever, NY. Bill Moon and I arrived in Old Forge on a Thursday to do a bit of sightseeing and picture taking before canoeing the north branch of the Moose the following day.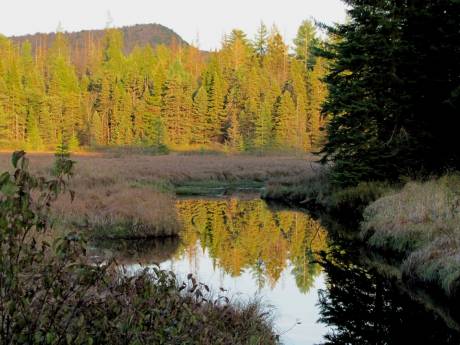 We drove further north to Inlet where Bill had bow hunted in the past. Old logging roads offered access well off the beaten path, with numerous campsites along the way. Here the late afternoon sun illumines towering spruce trees.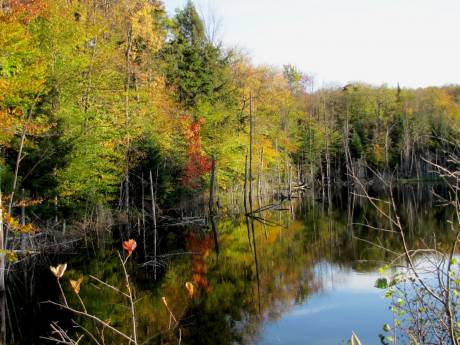 Dead timber, colorful maples and spruce frame the shoreline of a placid pond.
A totally calm surface on Nick's Lake provides a mirror image along the shoreline.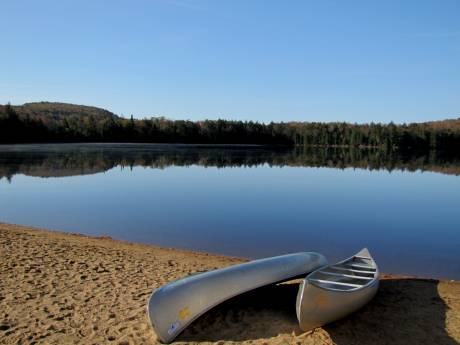 These canoes no doubt saw a good deal of use this year, but on this day not a soul around.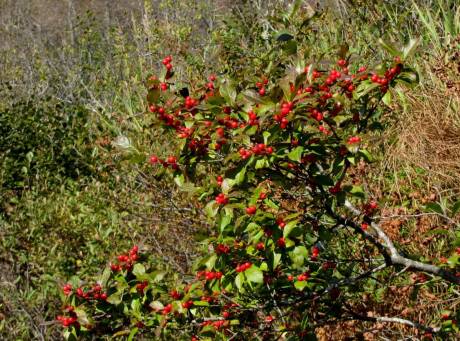 Winterberry -- we would see plenty of this stuff growing along the north branch of the Moose River. There we would find it in huge clusters and already minus much of its leafy growth. Stay tuned -- the canoe trip was quite breathtaking.
October 23, 2011 - 7:17pm
#2
Jim, growing up in Bergen, we had a neighbor- a couple doors down; his name was Wilson. ...Guessing he was in his seventies then. He used to tell stories of being a logger in the Adirondacks, likely in the 1920s. When he discovered that our family intended to vacation near Old Forge, he asked us to keep our eyes open for a huge outcrop of rock along the Moose River. He said it was called "Raven's Rock." I don't recall any explanation for its name. We followed Moose River Rd. which parallels the river for several miles, and photographed what our neighbor later identified as Raven's Rock. The locale is truly a natural treasure, and your photographs do justice to one of New York's great regions. Thanks for sharing.
If I can get my hands on a photograph, I'll post it.