February 26, 2011 - 9:49pm
Pileated woodpecker pays return visit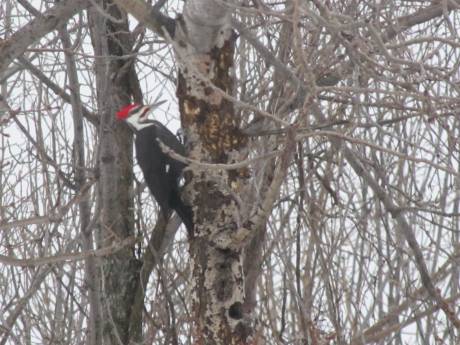 This pileated woodpecker gave me ample opportunity to try out our new camera. For half an hour or more it made two large cavities in a young cottonwood, one of seven within a stone's throw of the house. Whenever they visit they tend to ignore the huge cottonwood as well as the walnut, hickory, white ash and maple trees, instead focusing their attention on the young cottonwoods -- smoother bark, easier to penetrate, is my guess.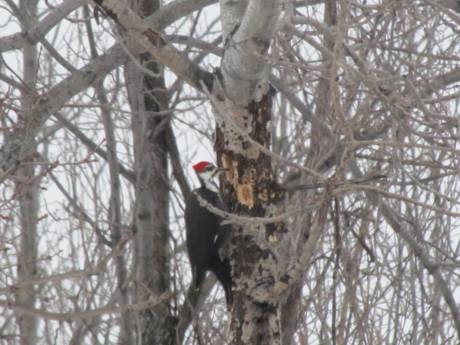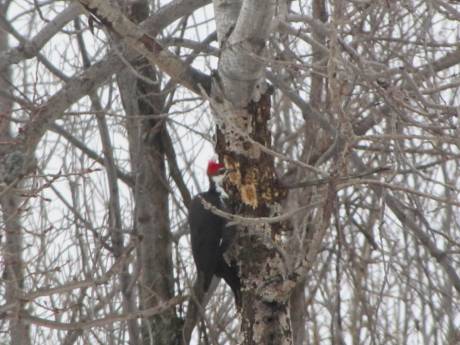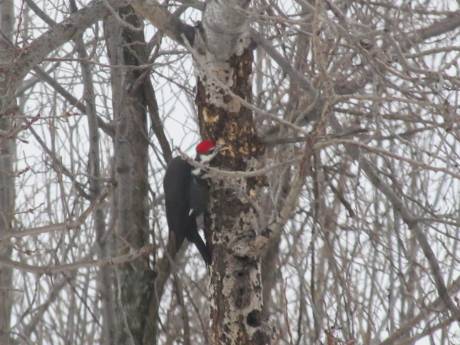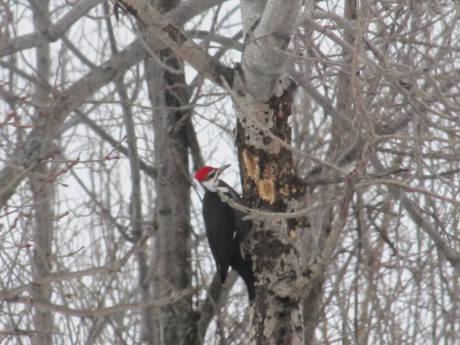 As you can tell from the photo sequence, the pileated's rountine was to pound away for a bit before tilting its head back as if to inspect its work, sometimes probing around inside the fresh excavation or even repositioning itself before renewing its efforts.
When it was time to leave it flew across our property, over the tops of our neighbor's woods, performing its trademark "swoop and dip" on the fly.
February 27, 2011 - 10:56am
#2
GREAT PHOTOS! What a TREAT! I was the caretaker of the Bergen Swamp for 17 years, and although I saw the pileated woodpecker several times, was never able to get a good photo. I moved to South Byron about 3 years ago, and lo and behold, a pair came to our backyard to peck on the trees near the creek last winter. Got a "fair" photo!