February 25, 2012 - 11:42am
Skycapes & Nightscapes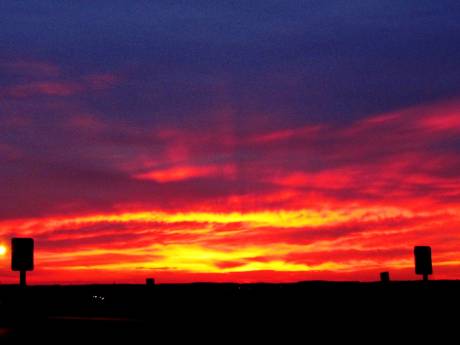 Normally, the sky serves as a backdrop for innumerable photo subjects and under a variety of conditions. But there are those times when the sky itself is the subject. On such occasions the sky needs no help, no setup, all by itself it steals the show...this sunrise as seen from Genesee Community College literally stopped me in my tracks. After I snapped the above photo, the following moments were like looking into a panoramic viewfinder as the horizon went through some rapid changes...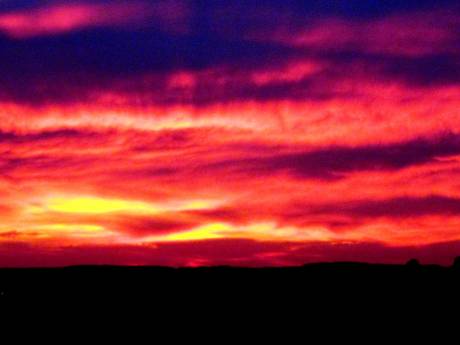 Shape-shifting clouds, intense yellows, red and orange. Whether it be described as moving, inspirational or spectacular...it was totally surreal.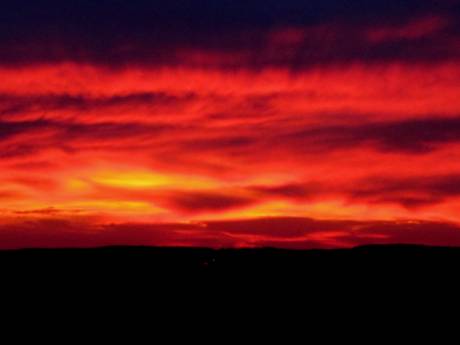 The pics hardly do the scene justice -- what you see in the photos spanned the horizon from north to south, an unbroken view of the entire surrounding area.  There is certainly something to be said for rising early.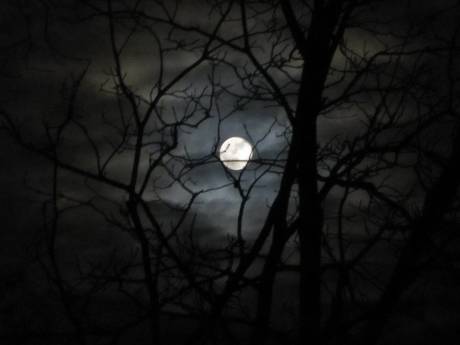 Once autumn foliage is gone, bony branches and various moon phases offer a variety of photo ops. This pic has a Halloween look to it.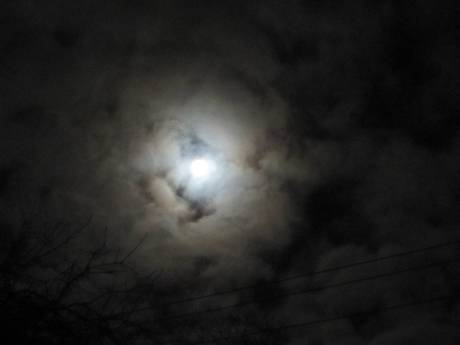 Playing a waiting game with the moon, wind and clouds...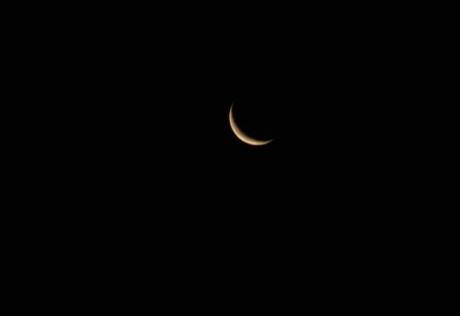 It was a crisp, cold winter night when I pointed to the crescent moon and my dad promptly told me it was one of his fingernails he had thrown into the sky. Yeah, I believed him...I was of pre-school age at the time.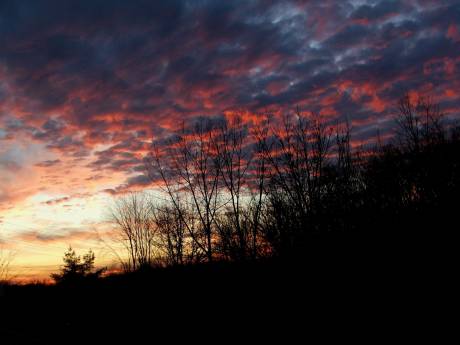 This is one of Claudia's favorite evening photos taken from our back yard.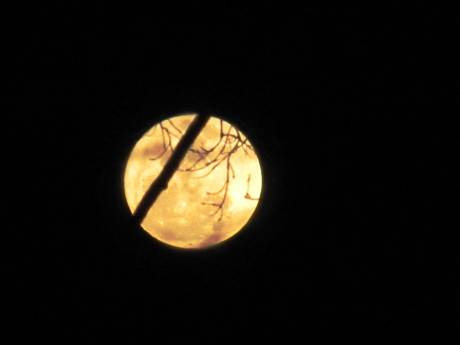 Another of Claudia's photos...it reminds me of  a '50s and '60s TV ad...hint: "plop, plop, fizz, fizz."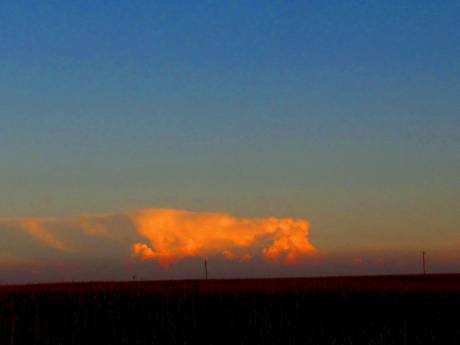 Late in the day cloud bank, August 2011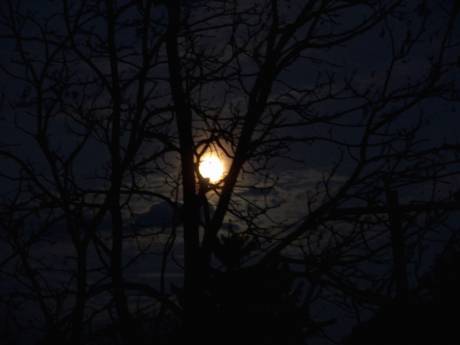 Lunar nocturne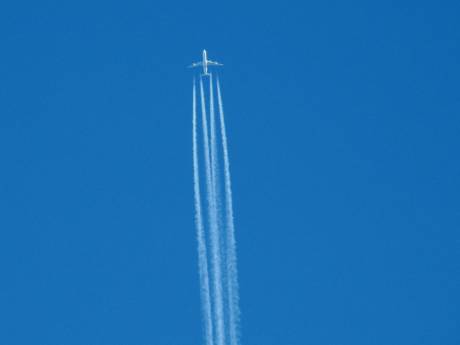 February 25, 2012 - 3:06pm
#2
Casey,
Claudia says thank you....me too! And yeah, there were times I walked out the door thinking, "maybe I should take the camera....nah, I'll only be gone a few minutes." Missed photo ops of my own doing conjur memories from my teen years - the feeling is similar to losing a big fish!