September 4, 2011 - 8:49pm
Songbird summer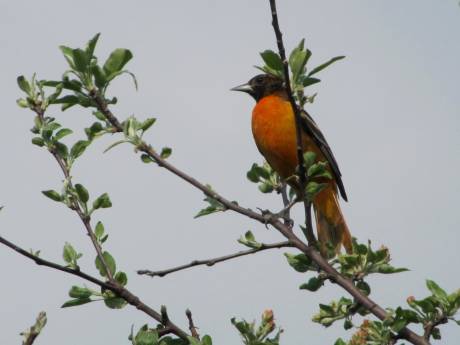 Throughut the summer there was no shortage of colorful songbirds around our home. The orioles were among the first arrivals, showing up when the apple tree blossomed. They busied themselves searching the small white blooms for food, flitting from branch to branch in their quest for tiny insects.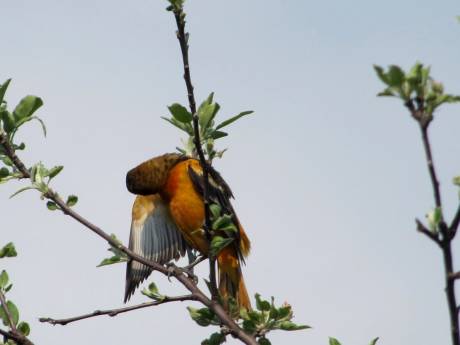 Perched at the very top of the tree, this oriole took time to preen.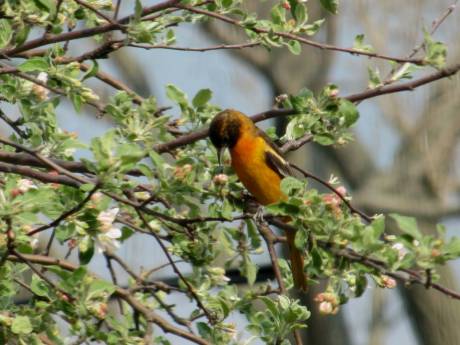 Looking for bugs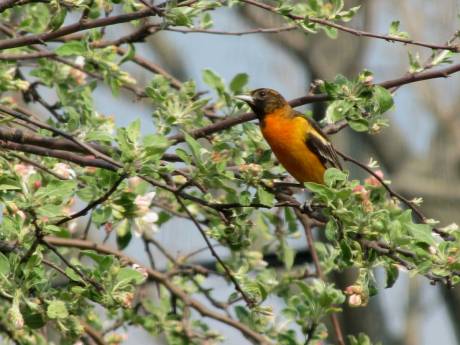 Casting a wary eye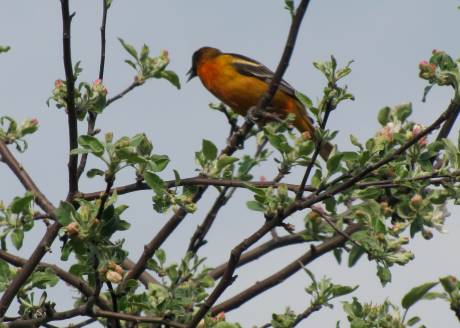 Belting out a few notes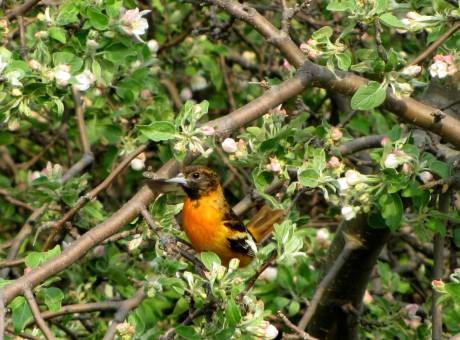 Multiple mating pairs nested in the small woods along the northern edge of our property. Their pleasant song was often heard anytime during the daylight hours. 
September 4, 2011 - 11:38pm
#1