Image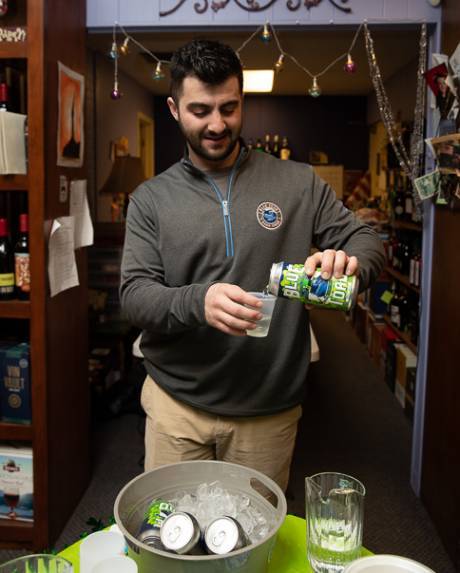 As the Western New York weather rollercoaster continues its ride — with predictions of another blizzard looming for next weekend — it would be nice to have something to look forward to.
And downtown Batavia's Business Improvement District has the answer, Executive Director Shannon Maute says.
Febrewary.
"It's a chill event," Maute said Tuesday, no pun intended. "People are out and enjoying themselves … there's something for everybody."
The event, set for 5 to 8 p.m. Feb. 25, was just picking up steam for a few years when COVID hit and it was derailed in 2021, resuming the crafty beer fun walk last year.
A close replica to the BID's popular fall wine walk, Febrewary features tastings — 21 stops are planned this year — at various downtown merchants, many of which will have specials, drawings, and giveaways, Maute said.
She is still lining up the lead performers, but 810 Meadworks of Medina, Windy Brew from Sheldon and OSB Ciderworks from Buffalo have been confirmed. Not familiar with a mead? This libation is made with honey, and dates back to Biblical times as "probably the first fermented beverage," the company's website states.
"More versatile than liquor, wine, or beer, mead can taste like a refreshing summer shandy, a hoppy IPA, a full-bodied Cabernet, or a fine dessert wine," it states.
Image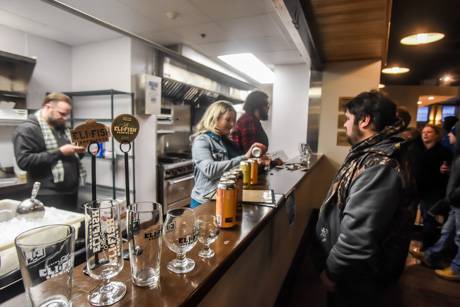 Windy Brew is a Wyoming County-based brewery of craft beers, and OSB's lineup of ciders will be featuring anything from the crispy bite of homegrown concord grapes from along the Finger Lakes, and Intergalactic Raspberry combined with hibiscus flower, to the Scotch Bonnet Bomber, described as "apple forward with a throat chop of spicy."
Of course, brewmasters such as Eli Fish of Batavia are also expected to participate, as Maute is seeking out a sour, Belgian witbier, stout, lager and other varieties of craft brew.
Maute was interim director of BID when this February event came up as her first official one, and it has been a favorite ever since, she said.
"It's an event I like, people are just having fun," Maute said.
General admission tickets are $30 and include a collectible snifter glass, snacks along the way, raffles and giveaways and tastings. VIP tickets are $40 and include all of the regular features plus an extra hour, from 4 to 8 p.m., an exclusive tasting and a food station.
Designated drivers will be able to partake of the specials, raffles, snacks and non-alcoholic tastings for $10.
"A lot of people were happy with the way it was at the wine walk (for DD's)," Maute said. "They will be able to do everything, except for the tastings."
There will be a total of 600 tickets, and 25 for designated drivers. They may be purchased at Event Brite, and there will be a limited number of paper tickets available at Adam Miller Toy & Bicycle shop on Center Street and Yngodess on Main Street, Batavia. For more information, go to BID Febrewary. 
Image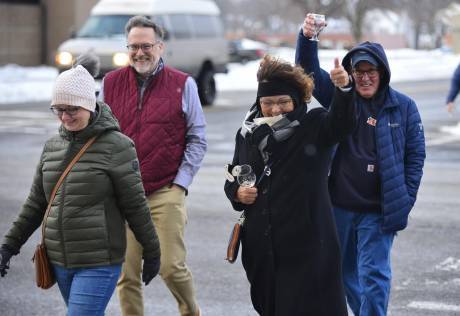 Top two photos of 2022's event by Howard Owens. Photo above submitted by Shannon Maute.