February 17, 2022 - 8:00am
Lokee-Hikee gets special key of approval Wednesday to proceed with Pavilion campground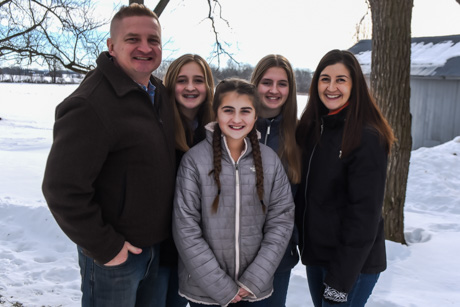 After nearly a year of revised plans, land surveys, drilling wells, environmental impact reviews, engineers and planning board meetings, Pavilion resident Jesse Coots finally heard the long-awaited words he had hoped for Wednesday evening at Pavilion Town Hall.
Pavilion Town Planning Board unanimously approved his request for a special use permit to build Lokee-Hikee Campground at 10156 Perry Road. 
"Now, therefore, be it resolved, the Planning Board hereby authorizes the zoning enforcement officer to use a special use permit," Planning Board Chairman Bill Fuest said, adding a comment during his time to vote. "Yes. I believe everything is in alignment with the Pavilion zoning codes so I vote yes."
The nod of approval came after a few revisions were made to the request, and with several conditions that must be met by Coots as the applicant, Fuest said. A propane tank has been repositioned from the south end to the north side of the main entrance, with Bollard posts to protect it, he said. The town zoning code only allows for one use on the premises, so the applicant's request for a massage therapy business "has been dropped," Fuest said. 
A laundry list of items include that the applicant would have to be and remain in compliance with local, county and state laws and codes, the zoning ordinance and local fire department's directives about dry fire hydrants and Mercy Flight landing space; be subject to a property inspection by the town code enforcement officer before operations begin; and comply with the permit not being transferable. The special use permit will expire if not used within one year of approval. 
A public hearing on Jan. 26 brought out several people to speak either for or against the proposed campground. That piece of Perry Road land is 110 acres — and an estimated $250,000 investment so far — that has required a special use permit, engineering, topographical surveys, drilling for wells, securing town board approval and doing everything they can to ensure the site will be environmentally sound and neighbor-friendly, Coots had said. 
The proposed site is 26.4 acres to be carved out of the total 110-acre property with woods, wetlands and rolling topography. The campground is to be seasonally operated, neatly landscaped and maintained, and geared toward families, retirees, and seasonal occupancies, he said. Amenities are to include a registration building and camp store, food service, a swimming pool, public restrooms and shower facilities, and a recreational fishing pond. 
The application is for approval of 145 total campsites that would be developed in multiple phases and compliant with the town's zoning ordinance. In addition to the town  Planning Board's approval, the project has also been reviewed by Genesee County and the New York State Department of Environmental Conservation.  
During a prior Planning Board meeting, Coots needed to address the use of an existing driveway at 10162 Perry Rd., the campground's main entrance, plans for the whole 110 acres (half to be for farming and half for campsites), water, septic, buffering, dark sky technology and the recreational area, according to meeting minutes from an initial meeting in May 2021.
Due to the controversial aspect of the project — some neighbor and area resident complaints — the board opted to keep the public hearing open until this next meeting on Feb. 16 for additional comments. Four more people submitted letters citing various reasons for being against the project, such as an estimated lowered property assessment for neighboring homes, campfire fumes, and noisy, dusty vehicle traffic.
Carol Ann Wolfe, as a licensed real estate appraiser, Mike Fisher, Ronald Zarbo and Mary Schillinger-Cooke of Keller Williams Realty of Greater Rochester sent those opposition letters. John Tinelli's letter added another position in favor of the campground. As a fellow recreational park owner, Tinelli listed ways the project could enhance the town and general area.
There was little discussion by the board before the final vote to approve the special use permit. Members Patrick Boyd, Tim Welch, Liz Conway, Don Brooks, Gary Kingsley, Lisa Schiske, and Fuest voted yes. 
Top photo: Pavilion resident and business owner Jesse Coots, shown with wife Jolene and their daughters, Souly, Trilly, and Cricket, received the special use permit necessary to proceed with plans for Lokee-Hikee Campground in Pavilion. File photo by Howard Owens.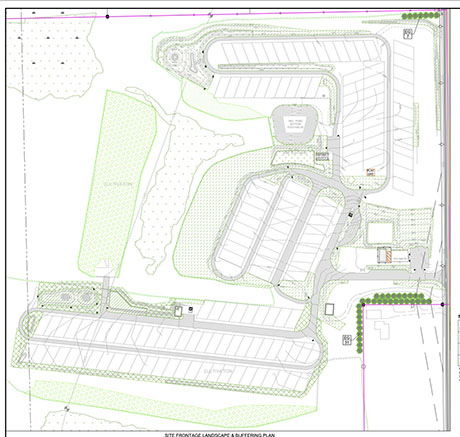 This is an updated site plan for the campground. To view it in more detail, click here to view the PDF.