January 12, 2023 - 8:35am
Slow travels make for steady progress with new county jail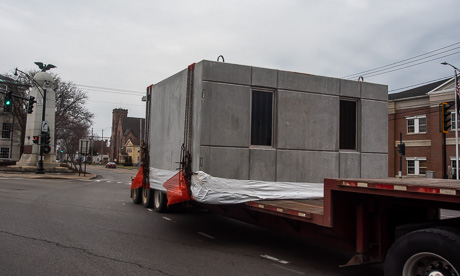 The first of about 100 oversized construction material loads slowly made its way down Main Street Wednesday en route to the new Genesee County jail being built at 3839 West Main Street Road, and city motorists are asked to take note and give future loads a wide berth.
The special delivery package was a concrete cell that traveled down Route 63 to Route 5, and is to be followed by about 99 more in a series of staggered deliveries during the next two months, county officials say. Motorists are asked to "keep an eye out" for escort vehicles since the deliveries are oversized loads requiring adequate space for travel and turns to reach their destination.
"They should not be crowded for the safety of all travelers," Public Communications Specialist Steven Falitico said Wednesday.
The new jail — a 184-bed, $70 million facility — has been in progress since the groundbreaking in May of last year on property adjacent to County Building #2 and Genesee County Animal Shelter. Deliveries of pre-fabricated jail cells are "one big step in the construction process," County Manager Matt Landers said.
"There is still a long way to go, but overall, I am happy that the construction is progressing on schedule and coming in under budget," he said.
The first major change order — an expense not to exceed $80,000 for stainless steel flashing glued around the perimeter of precast pods as extra insulation — also came up for a vote of approval Wednesday by the county Legislature. The Ways and Means Committee had previously reviewed the request and passed it on to the whole Legislature for final vote.
The project has been on track for a March 2024 completion, led by The Pike Company's project management.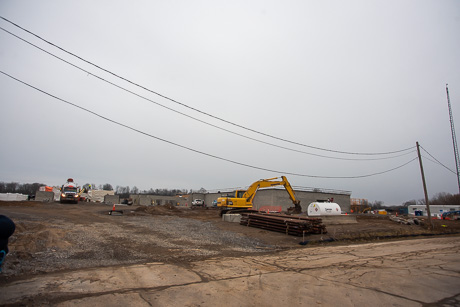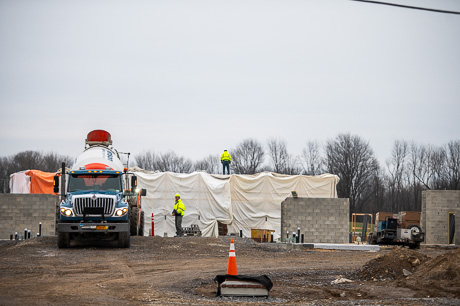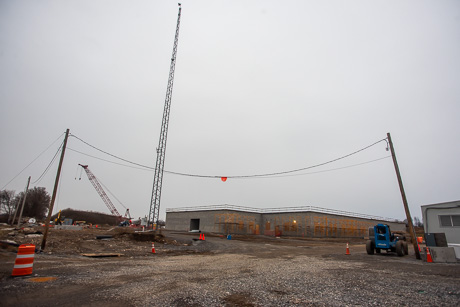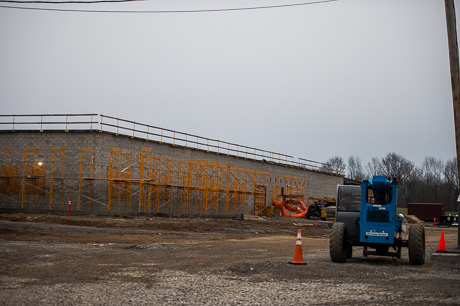 Top Photo: A jail cell on a flatbed truck slowly travels along Route 5 on its way to the new county jail being built on West Main Street Road in the Town of Batavia; photos of construction progress of the jail on property next to County Building #2 and the animal shelter. Photos by Howard Owens.