March 17, 2023 - 4:55pm
St. Paddy's Day parade in Batavia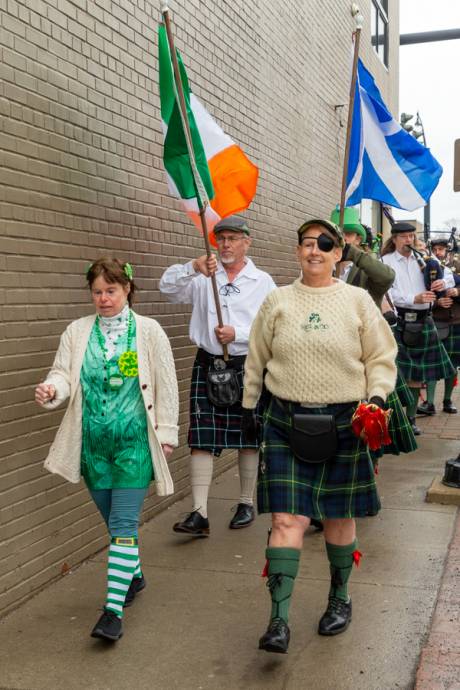 Wearing o' the green, kilts, and bagpipes in downtown Batavia can mean only one thing: a St. Paddy's Day parade. And members of the Buffalo City Guard -  Gordon Highlanders paraded around the block of School Street Friday afternoon in honor of St. Patrick's Day.
The parade befittingly started at O'Lacy's Irish Pub, where many local festivities will continue into the night, as well as across the county, and also throughout the weekend. 
An Irish blessing for all: "May your troubles be less. And your blessings be more. And nothing but happiness come through your door."
To view or purchase photos, click here.
Photos by Steve Ognibene