Image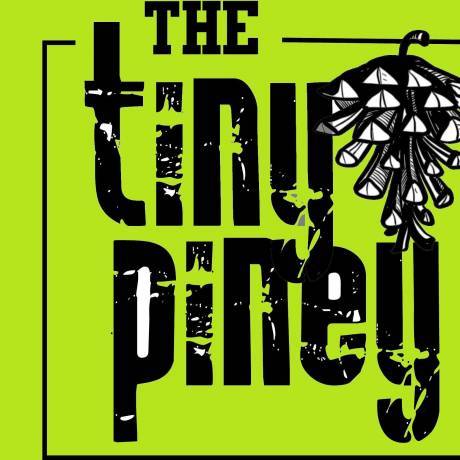 It has been a nearly two-month hiatus for Jennifer Gray's newly named restaurant just over the Batavia border, and she's not alone in waiting for it to be re-opened.
Gray has been posting updates on social media about The Tiny Piney on Main Road, Stafford, with as many as 2,000 anxious viewers.
"A lot of people follow it," she said to The Batavian Thursday. "It's just a weird little bar that people go to, a nice little quiesce place. I'm hoping to open next week, as soon as I get the license in the mail."
Gray had purchased the bar and grill, formerly known as Pine Grove Inn, in March 2021. A temporary liquor license came along with that until New York State Liquor Authority informed Gray that there were "a couple of pieces of missing paperwork." She had to shut down the place until the new license was processed and sent to her.
She posted a "temporarily closed" sign on Feb. 3 this year, and has anxiously been waiting for the permanent license. There was a mix-up in the Tiny Piney's address, which is physically situated in Stafford but has a mailing address of East Main Street, Batavia, she said. She was told that the license was sent out this past Monday, and she is expecting to get it any day now. 
Gray has been making some aesthetic changes, with tropical colors and decor. For those former customers concerned with the decades-old ceiling memorabilia of hand-written messages, that's not going anywhere, she said. 
She has two people helping to form volleyball leagues and a drop-in King's Court, which is to get going by May. Two new volleyball courts have been carved out of the backyard and filled with sand. Outdoor lighting will ensure nighttime play.
Part of the bar's new name hints at its size: "it's tiny" Gray said, and accommodates 35 people. However, the large back deck accommodates the same amount of patrons and doubles the total capacity. 
The menu has been slightly shifted to include more fresh — versus frozen — foods, and Gray's certified Angus beef hamburgers are her jam. Well, those and her freshly created margaritas and the Tiny Piney punch — a coconut-flavored concoction with rum and vodka.  
Jennifer is not a new face in town, as she has helped out husband Matt when needed at their restaurant, Alex's Place, worked for a couple of years at Genesee Orthopaedics and Sports Medicine, and has filled in for temporary leadership gaps at GO-ART! and United Way. When COVID-19 hit, she resigned from the orthopedic firm, and her most recent role has been as a busy hockey mom of two children. 
Now she has found her "vibe" at the tiny pub at 5609 Main Road. 
"It's just a chill place," she said.
For more information about volleyball leagues, call (585) 201-7283. For re-opening updates, go to https://m.facebook.com/The-Tiny-Piney-126142346292656/?ref=py_c 
Image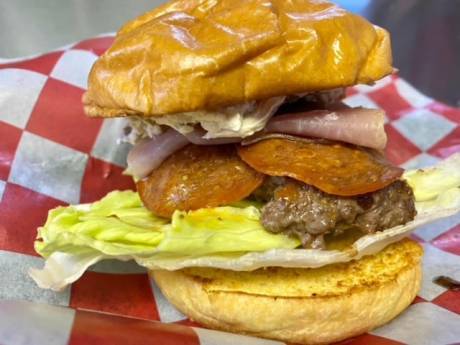 Images of the pub's new logo and a burger creation are from Jennifer Gray.