March 3, 2016 - 3:50pm
Chamber Awards: Whether dancing or shooting hoops, Challenger Program helps disabled children do more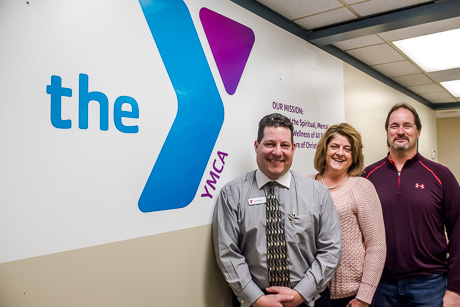 Shelley Falitico, Genesee ARC's director of Development, speaks with pride as she discusses the GLOW YMCA Challenger Program, both how it all started and how far it has come since its beginning.
Back in 2006, parents wanted to start an adaptive sports program for children with disabilities in Genesee County because there were no such programs. In researching how to begin and where to start, they called on Joe Teresi of Tompkins Insurance in Batavia, to find out insurance costs for this type of program. The ARC had just completed a survey and discovered that parents were looking for more athletic activities for children with special needs.
These entities collaborated together to create the GLOW YMCA Challenger Sports Program of Genesee County, which is being honored Saturday with the Special Community Service Recognition of the Year Award.
The Challenger Program is housed at the YMCA and all events are run through a number of community volunteers. Challenger Baseball was the first program and it had approximately 75 participants.
"A huge thank you to Paul Sputore of Batavia Minor League for allowing use of the field, the concession stand, and even put in a handicapped bathroom to accommodate the children...whatever we needed, he helped us," Falitico said.
The Challenger program also partners with the Batavia Youth Bureau and now provides tennis, bowling, indoor soccer, dance, and basketball. The cost is $25 per child per sport and no one is denied. The YMCA and ARC provide scholarship funds to those in need. In addition, the Variety Club of Buffalo consistently donates money to help run the program. Though it is a Genesee County program, children from other counties also participate. Currently, the program serves approximately 250 children.
Children have varying levels of disabilities, which creates a need for a number of volunteers to assist the participants. Falitico offers a one-hour disability-awareness training session for volunteers and calls on high school students to provide community service and volunteer hours. To date, more than 400 volunteers have been trained.
"Volunteering in this program is changing the leaders of our future -- the students become more tolerant and accepting of people with special needs," Falitico said, adding "After all this time, I still get emotional when the kids get their trophies."