December 28, 2018 - 6:30pm
Sponsored Post: Are you looking for something to do on New Year's Eve? Come spend the night with Eli Fish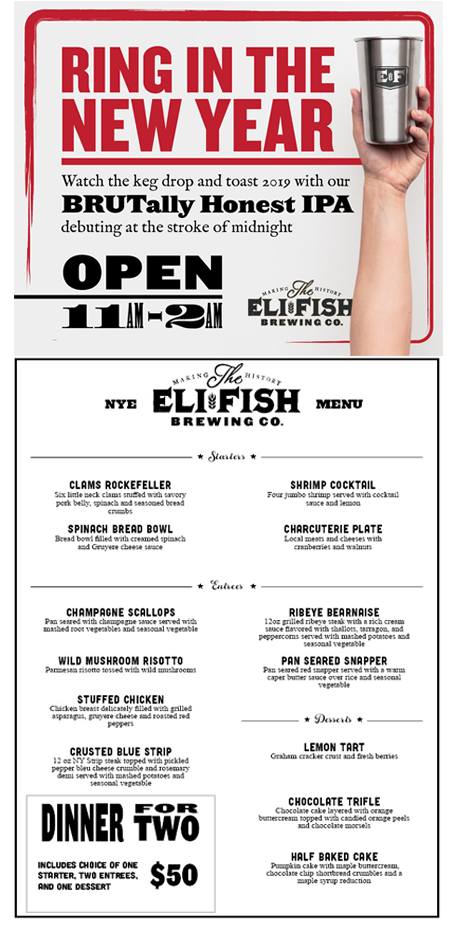 Are you looking for something to do on New Year's Eve? Come spend the night with Eli Fish!
We will be offering a special New Year's Eve Dinner for Two menu from 4 to 8 p.m. with desserts provided by Eden Cafe.
Genesee Ted will be performing starting at 9:30, and we will bring in the New Year with a ceremonial keg drop and the tapping of a new brew -- BRUT-ally Honest IPA. Click here for more details.